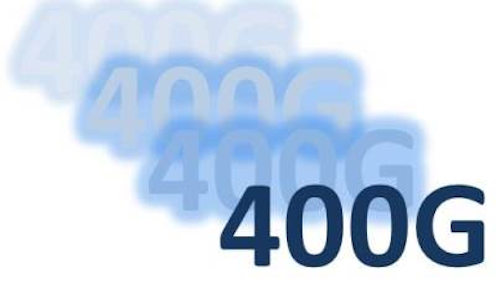 The Optical Internetworking Forum (OIF) has set aside a project to define a line-side 400-Gbps transponder, the group's leadership informed analysts and press at an event held in Boston yesterday afternoon. Working groups will instead focus on the creation of a 400-Gbps framework document as well as ongoing work in the area of electrical interfaces.

The optical transponder project was deemed premature, Physical and Link Layer Working Group Vice Chair – Optical Karl Gass told event attendees, particularly since the framework document – intended, among other things, to spell out requirements that would influence the transponder design and interface requirements – has yet to be completed. Just as was the case with the 100G Long Haul DWDM Framework document, the 400G framework effort announced last November likely will lead to a number of Implementation Agreements, Gass and Technical Committee Chair Nathan Tracy said. The two did not promise that the OIF would restart the 400G transponder effort after completion of the framework document, but such an outcome probably wouldn't be a surprise.

Meanwhile, the group has put a 56-Gbps Common Electrical Interface (CEI) effort on the front burner, in part as an aid to the IEEE's efforts toward 400 Gigabit Ethernet (see "400 Gigabit Ethernet Task Force ready to get to work"). CEI-56 Implementation Agreements could help promote 8x56-Gbps electrical interfaces for communications ICs and optical modules in a 400 Gigabit Ethernet design environment. The OIF is looking at a variety of applications, from 2.5D/3D to several centimeters of board trace. Connections considered medium reach (50 cm long, one connector) or longer may require multi-level signaling approaches such as PAM-4, Tracy said.

Much of the thinking around 400-Gbps interconnect work is contained within the "OIF Next Generation Framework Document" released in April 2013.

For more information on high-speed transmission systems and suppliers, visit the Lightwave Buyer's Guide.