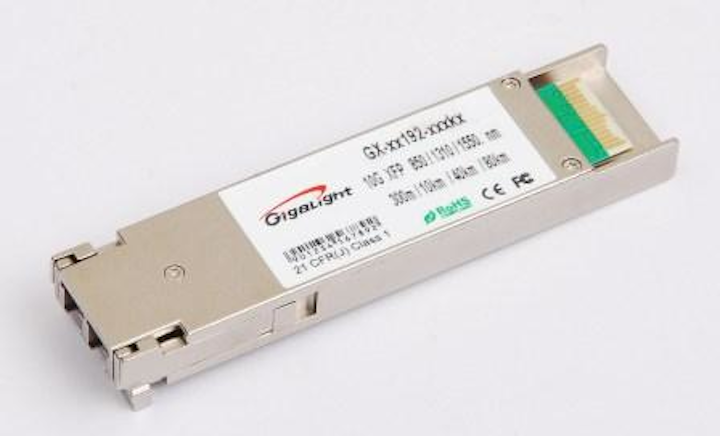 DECEMBER 7, 2009 -- Gigalight has debuted the GX-55192/GXD-XX192 long-reach 10G XFP serial optical transceivers for OC-192/STM-64 channel, 10G Fibre Channel, and 10G Ethernet applications.

The transceivers support 1550-nm, 80-km and DWDM 80-km serial applications, respectively. They are also 100% compatible with the 4.5 version of the XFP MSA.

Gigalight says the transceivers were built with low power consumption laser and optical devices and leverage the company's many years' of experience to provide excellent performance and reliability. Lab tests showed the margin of the 10GbE eye diagram reached 60%, and that of STM-64 reached 30%.
According to Gigalight, transceiver elements include:
cooled EML laser
APD receiver
low power consumption
low-vibration chip scheme
compact TEC control circuit
excellent wavelength stability
high sensitivity receiver.

Visit Shenzhen Gigalight Technology Co. Ltd.