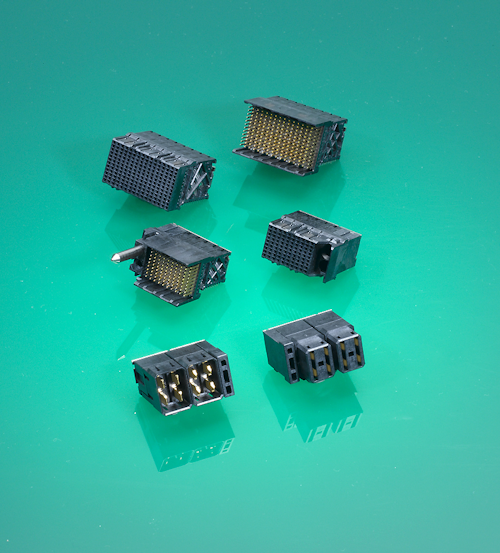 JANUARY 19, 2010 – Molex Inc. has released two additions to the Impact Backplane Connector System, its high-speed, high-density connector system for the telecommunication and data networking market. The Impact CoPlanar Connector System and Impact Mezzanine Connector System will be demonstrated by Molex in Booth 509 at DesignCon, February 2 and 3 in Santa Clara, Calif.

"The CoPlanar and Mezzanine connectors are examples of Molex's commitment to meeting existing high-speed connectivity needs and supporting future upgrades," says Jairo Guerrero, group product manager, Molex. "They share the same fundamental design features and superior performance capabilities found in our entire line of backplane connector products and provide additional configuration options giving design engineers more choices."

The Impact Backplane Connector System is available in 2- to 6-pair configurations with a range of guidance and power solution options. It provides data rates up to 25 Gbps and signal density up to 80 differential pairs per inch. The Impact system's broad-edge-coupled transmission technology enables low cross talk and high signal bandwidth, while minimizing channel-performance variation across every differential pair within the system.

Both two new products also feature the Impact CoPlanar Connector System and Impact Mezzanine Connector System.

The Impact CoPlanar Connector System, available in multiple compliant-pin design options on both right-angle male and right-angle female connectors, sports a mating interface with in-line staggered, bifurcated contacts that provide two points of contact for long-term reliability performance and built-in, ground-signal sequencing.

The Impact Mezzanine Connector System is an end-to-end stackable solution that employs Impact leadframe and backplane header technologies for superior electrical performance. Impact 5-pair mezzanine allows 67 differential pairs per linear inch and provides data rates up to 25 Gbps. The current stacking height is 40mm, but can be customized to heights between 18 and 40mm.

Visit Molex