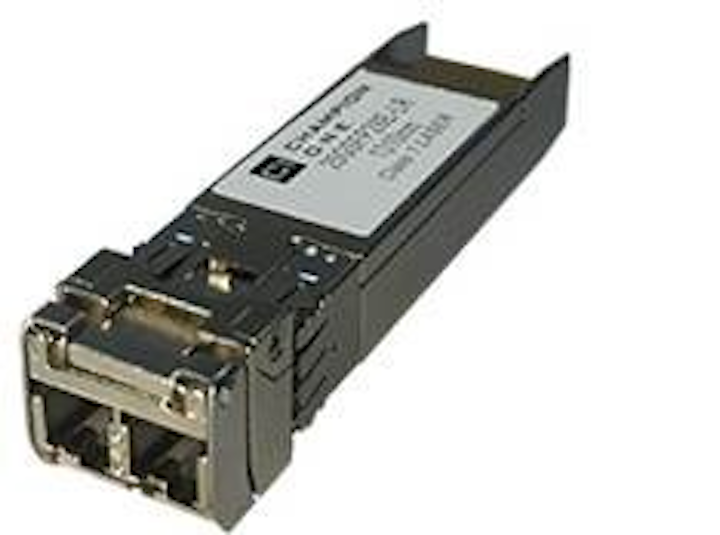 Optical module vendor Champion ONE now offers a portfolio of 25-Gbps SFP28 hot-pluggable optical transceivers. The SFP28 modules are part of Champion ONE's Passport line of universally compatible transceivers.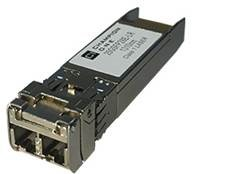 Champion ONE 25-Gbps SFP28 optical transceivers
Based on the SFP+ MSA form factor, the low-power transceivers support 25 Gigabit Ethernet and 24.3-Gbps CPRI. The new transceivers come in short-reach (SR) and long-reach (LR) versions. The SR version is rated 70 m on OM3 multimode fiber or 100 m on OM4 multimode fiber; the LR is rated 10 km on single-mode fiber. To support deployment in uncontrolled environments, the LR is available in both commercial temperature (0 to 70° C) and hardened (-40 to 85° C) versions. For these transceivers, the power consumption is 1.0W (SR) and 1.5W (LR).
Champion ONE, known for its supply of optical transceivers, launched a line of 100-Gbps QSFP28 optical transceivers in February 2016 (see "Champion ONE offers range of 100-Gbps QSFP28 optical transceivers"). Like the 100-Gbps QSFP28 optical transceivers, the 25-Gbps SFP28 transceivers serve as a direct replacement for hot pluggable OEM transceivers and carry a five-year warranty. The 25-Gbps SFP28 transceivers are universally compatible across various OEM switch and router platforms, Champion ONE asserts.
For related articles, visit the Optical Technologies Topic Center.
For more information on optical transceivers and suppliers, visit the Lightwave Buyer's Guide.