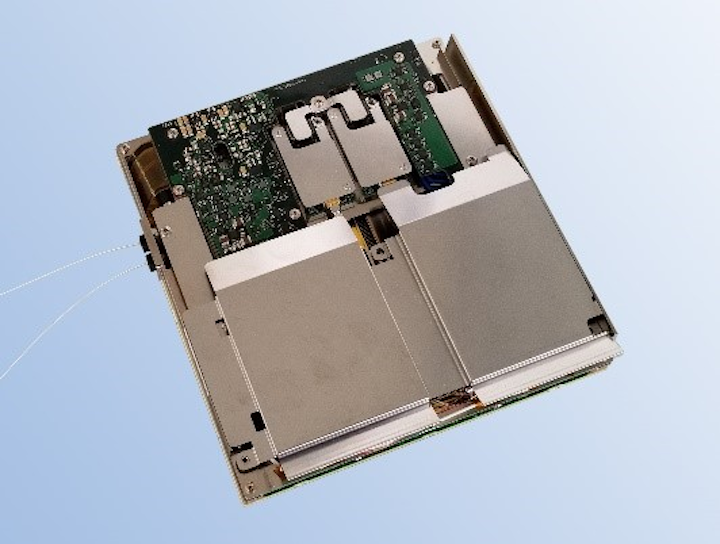 Fujitsu Optical Components Ltd. (FOC) said it has developed what it attests is the world's first digital coherent optics (DCO) daughter card enabling up to 1.2-Tbps coherent transmission for various applications to support baud rates and modulation formats from 32-GBaud QPSK to 64-GBaud 64 QAM in fine resolution.
The card can support applications including metro, 80 to 120km ZR transmission, long-haul, data center interconnect (DCI), and submarine to address capacity needs and system upgrades of data centeroperators and global network service providers. FOC says it plans to release the 1.2-Tbps daughter card for general availability later this year.
FOC designed its DCO daughter card using existing commercialized technologies such as 64-GBaud LN modulator, 64-GBaud integrated coherent receiver (ICR), and high bandwidth CFP2 analog coherent optics (ACO) transceiver. The latest addition to FOC's line of high bandwidth device and module products to meet customers' diverse needs, the DCO daughter card enables coherent transmission of up to 1.2 Tbps by using 64-GBaud DSP. According to FFOC, this is 6 times the transmission speed of current 200-Gbps DCO transceivers.
The 1.2-Tbps DCO Daughter card uses in-house L-band LN modulator to support L-band transmission, in addition to the C-band, to enable large capacity coherent transmission in the C + L bands, says FOC.
Last year at OFC 2017 in Los Angeles, FOC demonstrated a 64 Gbaud LN modulator, 64 Gbaud ICR for use in single carrier, and a CFP2 ACO optical module capable of supporting 600 Gbps (see "Fujitsu to demo 600-Gbps CFP2-ACO optical transceiver at OFC 2017").
For related articles, visit the Optical Technologies Topic Center.
For more information on optical modules and suppliers, visit the Lightwave Buyer's Guide.