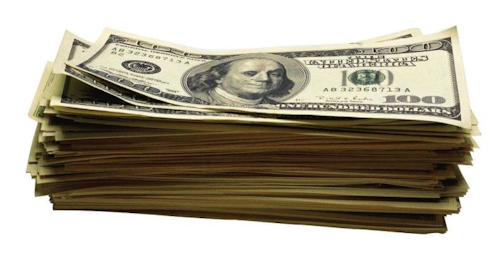 Lumentum (NASDAQ:LITE) spun out of JDSU August 1 with $137 million in cash, no debt, and expectations for revenue growth, according to Alan Lowe, the company's president and CEO (see "Viavi Solutions, Lumentum begin life as JDSU is no more"). And while speculating who might make a bid to acquire the former Communications and Commercial Optical Products (CCOP) business unit of JDSU helped several financial analysts occupy their free time, Lowe says he currently has a few potential acquisition targets of his own lined up.

Lowe believes Lumentum is financially well positioned; in addition to the cash on hand, the business (which includes commercial lasers and gesture recognition products in addition to optical communications components, modules, and subsystems) should consistently generate cash, enabling the company to convince its customer base that it can weather potential market downturns. He said he has no current plans to add debt or lines of credit.

In an analyst call earlier this month, Lowe predicted revenue growth for the current quarter, led by the company's TrueFlex ROADM products, 100 Gbps modulators, and commercial laser activities. However, he and CFO Aaron Tachibana noted that price pressures on datacom modules at data rates of 10 Gbps and below would be sufficient to offset increased sales of 100G optical transceivers. This will lead to overall revenue shrinkage from the datacom segment, they told analysts on the call. However, Lowe told Lightwave that he expects this effect to last only a couple of quarters, with sales of the company's 100 Gigabit Ethernet CFP2, CFP4, and QSFP28 modules leading the way to renewed revenue growth from datacom.

Looking forward, Lumentum is working on technology for 400 Gigabit Ethernet, which Lowe expects the company to address via optical modules. Despite recent agreement within the IEEE's 400 Gigabit Ethernet Task Force on baseline specifications for multimode and single-mode fiber applications (see "Ethernet progresses on several fronts at July IEEE 802.3 plenary meeting"), Lowe reports that Lumentum's conversations with customers reveal a lack of consensus on desired modulation formats and module form factors. Similarly, inquiries on what potential customers would like to see in onboard optics for data center applications have uncovered a variety of viewpoints as well.

On the line side, Lumentum expects strong revenues from support of a large North American metro deployment beginning in 2016. (Verizon's would be a good bet.) Lowe and Tachibana revealed on the analyst call that ROADM sales have been relatively flat this year as customers transition from fixed to flexible grid ROADM technology. However, that transition should be completed soon, they predicted.

Meanwhile, Lowe expects big things from the company's CFP2 Analog Coherent Optics (ACO) module, which should begin sampling this calendar year and be in production in the first half of 2016. On the call, Lowe acknowledged that others (likely meaning Finisar and Oclaro) have beaten Lumentum to market with sample devices. However, he said the single-chip design of Lumentum's CFP2 ACO should make it significantly less expensive than competitive alternatives. He said in the Lightwave interview that the module will support both 100- and 200-Gbps transmission.

However, it appears Lumentum will offer a non-coherent option for shorter reach point-to-point applications such as data center interconnect. Lowe pointed out that JDSU demonstrated an optical module based on discrete multitone (DMT) technology at OFC 2015. He said he expects there will be demand for such a non-coherent approach.

Asked how the speculation surrounding Lumentum's status as a potential acquisition target had affected conversations with customers, Lowe said that both he and his customers view consolidation as good for the industry. It appears Lowe hopes to be an industry benefactor, as he said Lumentum has a few potential acquisition targets in mind. He did not provide details; however, in a call with analysts last fall shortly after the split plans were announced, Lowe said acquisitions likely would be strategic and might occur first within the commercial laser segment (see "JDSU management details split, M&A possibilities").

Lowe also said that consolidation among the customer universe, such as the Ciena's acquisition of Cyan and the proposed sale of Alcatel-Lucent to Nokia, were healthy rather than cause for concern.

For more information on optical components and suppliers, visit the Lightwave Buyer's Guide.