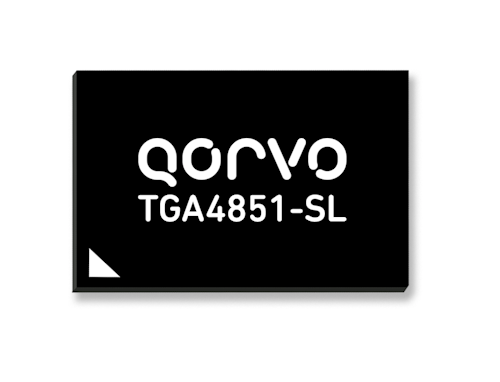 The TGA4851-SL 100Gbps CFP QSFP28 Quad Channel driver amplifier is designed to deliver multi-channel, low-power consumption options that reduce cost and enable market-leading channel-to-channel isolation. The device's reduced form factor enables maximum integration and signal fidelity for 100G data center applications.
The TGA4851-SL is available in a compact SMT package supporting both CFPx and QFSP28 reduced form factor standards (3.75x7.52x.70 mm). It offers 11 dB of gain, 1.5 V output power, and 3 dB bandwidth of 25 GHz. Additionally, the driver has extremely low power consumption of 125 mW – 150 mW.
Other performance parameters include:
Additive RMS jitter: 600 fs
Variable output swing: 1.5 V – 3 Vpp
Rise/fall time: 12.5 ps.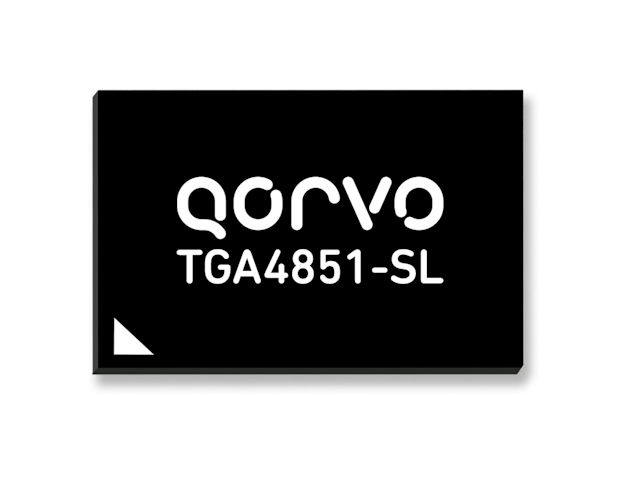 Qorvo says the TGA4851-SL sets the standard for quality and reliability for fiber-optic network infrastructure components designed to improve performance, reduce total cost, and accelerate the implementation of 100G data centers.

Judge's comment: "The low power consumption and small package size of the EML driver allows transceiver manufacturers to migrate to QSF28 form factors and take advantage of Qorvo's high SNR and low output jitter of 600 fs."
Click here to return to the 2016 Lightwave Innovation Reviews page