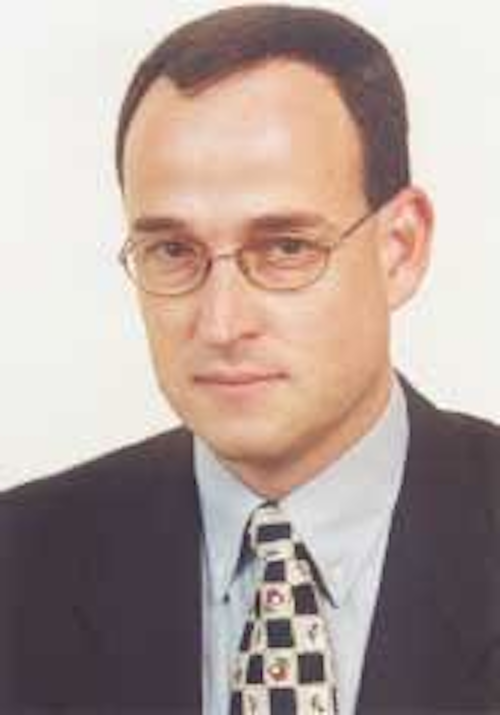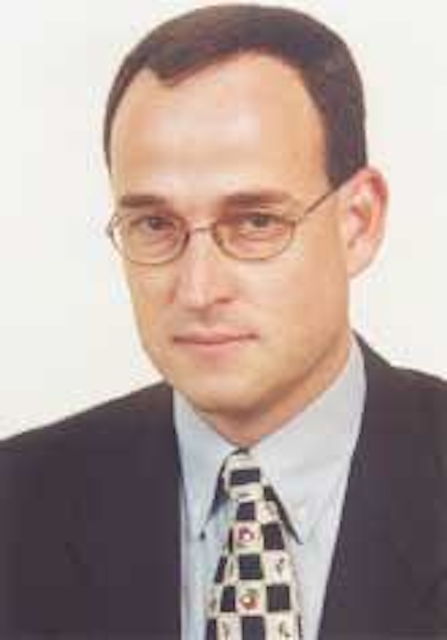 Ben-Sinai
Israel-based physical layer wireless integrator Comsys Communications & Signal Processing appointed Elkana Ben-Sinai chief executive, primarily responsible for extending the company's product range and directing R&D. Previously, Ben-Sinai wore several hats with Novanet Semiconductors (acquired by Mindspeed Technol-ogies) as CEO, COO, and marketing and sales vice president. He also handled product management at Orckit Communications and was an engineer at Motorola Semiconductor Israel.
President Bush announced his intention to nominate several telecom industry leaders as member of his National Security Telecommunications Advisory Committee. Nominees include Frank Ianna, AT&T; Patricia F. Russo, Lucent Technologies; Susan Spradley, Nortel Networks; Richard C. Notebaert, Qwest Communications International; and Hector de Jesus Ruiz, Advanced Micro Devices.
A pioneer in the development of high-capacity optical-fiber communications systems, Bell Labs scientist Andrew Chraplyvy received the Optical Society of America's 2003 John Tyndall Award at OFC. Chraplyvy was honored for "pioneering research on optical-fiber nonlinearities and their dispersion management and leading wavelength-division-multiplexed fiber transmission systems beyond terabit-per-second capacities." As director of the Bell Labs lightwave systems research department, Chraplyvy contributed to the development of Lucent Technologies' LambdaXtreme Transport optical-networking system. He joined Bell Labs more than 20 years ago and in the 1990s helped develop what is said to be the world's first nonzero dispersion fiber. He is an original member of Lightwave's editorial advisory board. The Tyndall Award is co-sponsored by the IEEE Lasers and Electro-optics Society.
Two RBOC veterans will be focusing on integrating Mahi Networks' metro core aggregation systems into incumbent networks and creating new business among large incumbent carriers. Pieter Poll, who spent more than 15 years in senior technical, engineering, and executive management roles at AT&T, US West, and Qwest Communications, joins Mahi as corporate strategy vice president, and Al Porta, a 34-year veteran of SBC Communications, is Mahi's new ILEC market development VP.
High-speed singlemode pluggable transceiver manufacturer Ignis Optics has appointed Steffen Koehler vice president of marketing. Koehler was previously marketing VP at Sparkolor, product marketing VP at Kymata, and product management director at Ciena. He was also an engineer at SBC's Technology Resources and Hughes Research Laboratories.
Piero Falci is the new Latin American and Caribbean sales director at Artel Video Systems, responsible for direct sales and establishing strategic partnerships for the company's networking product lines. Falci was previously director of strategy, marketing, and business development for Latin America and the Caribbean at Motorola's Broadband Communications Sector.
B. Scott Jackson joins 10-Gbit/sec optical-subsystem provider Kodeos Communications as vice president of engineering and product development. Over the last 18 years, as managing director of Tyco Telecommunications (formerly TyCom) and AT&T Bell Labs terminal development organizations for undersea systems, Jackson led the electrical and optical engineering teams in deploying multiple product lines, including architectural design, component development, design implementation, and transfer to manufacturing. He is also credited with involvement in the design of the first undersea fiber-optic system (regenerative); leading the design of the first undersea optical amplifier, first multigigabit ultra-long-haul terminal equipment, first optical transmission systems incorporating forward error correction; and pioneering the development of WDM terminals.