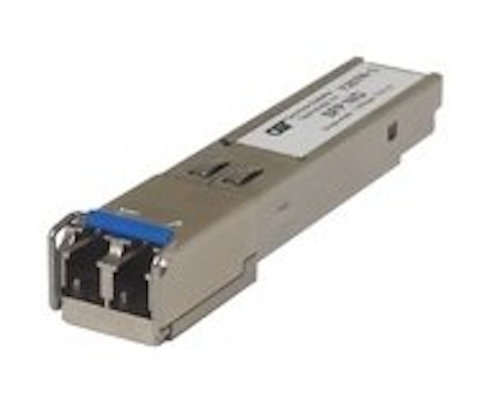 Omnitron Systems Technology, Inc. has expanded its line of Carrier Ethernet network interface devices (NIDs) with the iConverter SFP-NID, which packs gigabit NID capabilities into an SFP optical transceiver. The company expects the device to find use in support of low-latency, SLA-guaranteed business Ethernet and 4G/LTE macro cell and small cell backhaul service provision.

The SFP packaging makes the NID easy to install and obviates the need for a standalone demarcation device, Omnitron points out. These characteristics help save both capex and opex, Omnitron asserts. The company says it has managed to add the NID capabilities to the optical module without violating the SFP MSA's 1.5-W power consumption budget.

The SFP-NID supports up to 64 simultaneous Ethernet Virtual Connections (EVCs). It also supports ITU-T Y.1731 for performance monitoring and provides user-configurable threshold detection alerts for delay, delay variation, loss, and availability. IEEE 802.1ag Connectivity Fault Management is supported as well. The SFP-NID can operate as a Maintenance End Point (MEP) for end-to-end fault management or as a Maintenance Intermediate Point (MIP) for fault isolation as well. ITU-T Y.1564 and RFC 2544 provide multi-flow service activation testing of throughput, latency, jitter, and frame loss at full wire speed.

Operators can manage the device through the optical or electrical ports, meaning it can operate anywhere UNI or ENNI functions are required, Omnitron asserts. The SFP-NID can be remotely managed via TELNET, SNMPv1/v2c/v3; it alsod is integrated into Omnitron's NetOutlook EMS (element management system).

For more information on Carrier Ethernet equipment and suppliers, visit the Lightwave Buyer's Guide.