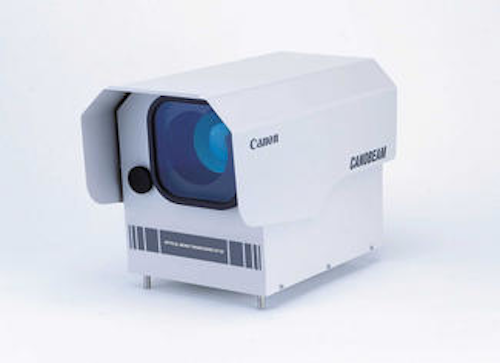 Canon, provider of free space optical wireless transmission products, recently introduced the Canobeam DT-55. Built exclusively for fiberless transmission of Gigabit Ethernet, the DT-55 features Canobeam's Auto-Tracking System and constant footprint function, and a range of 100 m to 1,000 m, bringing what they claim is the highest level of control yet to wireless Gigabit Ethernet connectivity.
With its Auto-Tracking System, the Canobeam DT-55 maintains alignment between units with maximum reliability, even under conditions in which buildings or other platforms sway due to altitude or wind conditions, contend company representatives. With constant footprint, the DT-55 adjusts the beam according to the distance it must travel, maintaining beam focus and signal strength fully over its 100 m-1,000 m range. Plus, no FCC frequency allocation is ever required.
The Canobeam DT-55 is the latest addition to the Canobeam line. Proven to provide wireless connections between buildings and locations where traditional networks cannot be established, Canobeam gives network administrators a dependable option for completing high-speed, high-bandwidth data links. The Canobeam line has also been chosen in telecom applications for "last mile" connectivity, corporate LANs, municipal and government video transmissions, and "instant-on" transmission in disaster situations.
For more information about Canon (Englewood Cliffs, NJ) or its products, visit the company's Web site at www.canobeam.com.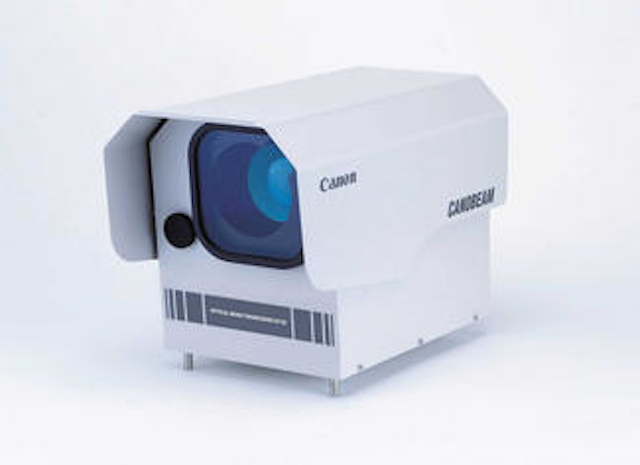 Canon's Canobeam DT-55