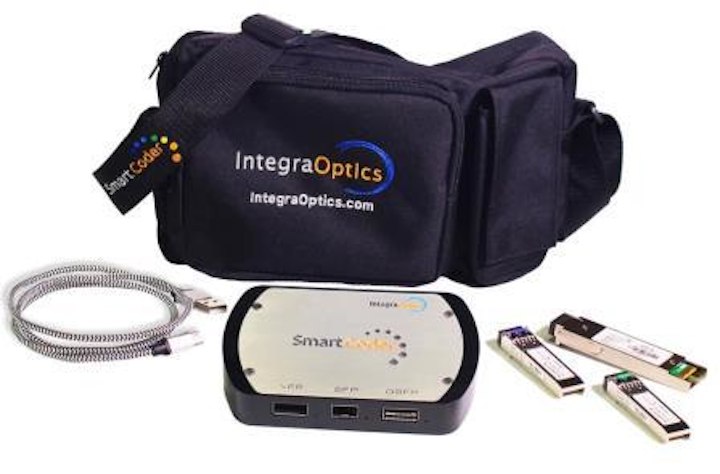 Optical module and technology supplier Integra Optics has unveiled the SmartCoder, a system designed to enable network engineers to recode optical transceivers to be compatible with virtually all network platforms. The system is designed for field use for maximum efficiency.

When technicians insert a transceiver into the SmartCoder, the system will automatically display diagnostics, coding history, and coding options for the module. The user can then select the desired configuration, and the SmartCoder will reconfigure the device in seconds, Integra Optics asserts.

The SmartCoder is compatible with SFP/SFP+, XFP, and QSFP optical transceivers. It also can function as a power meter.

"The SmartCoder provides network engineers with a tool that increases their efficiency, productivity, and ability to support their team," says John Homsey, senior director of product development. "Since network engineers can use the SmartCoder to quickly update and deploy their network architecture, they can be more responsive to internal needs, which is what we're all about."

For more information on optical transceivers and suppliers, visit the Lightwave Buyer's Guide.