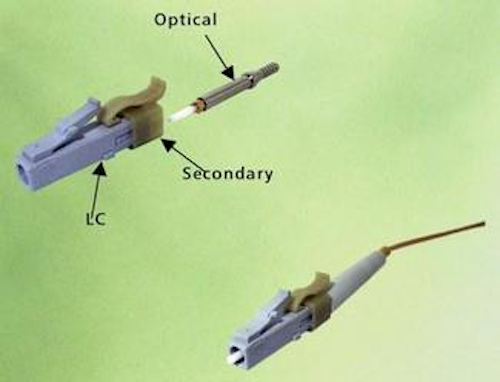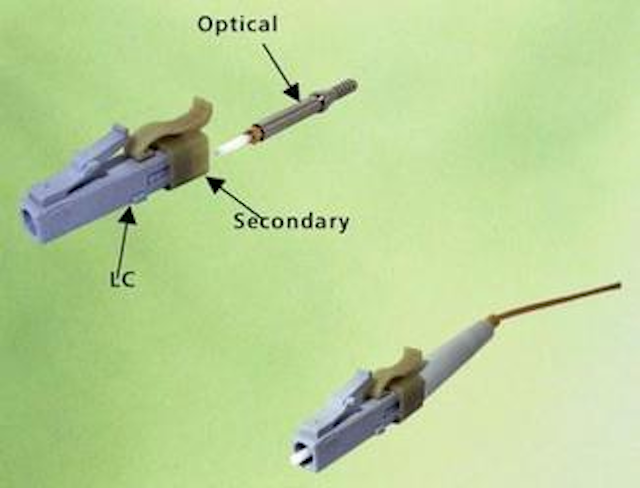 MARCH 17, 2008 -- ITT Interconnect Solutions (search for ITT) has developed a fiber-optic connector for operation in harsh environments. The Cannon PHD SuperLC connector features a small form factor and maintains the same high optical performance characteristics of a standard LC product while operating in severe environments, ITT says.
"Until now, the LC configuration commonly used to connect fiber-optic devices was not able to function reliably in high-temperature or high-vibration environments," said Keith Teichmann, director of marketing for ITT Interconnect Solutions. "With superior mechanical durability, including a thermal plastic housing and a locking feature to prevent mechanical release, the connector is capable of withstanding high temperatures and thermal cycling, along with elevated levels of shock and vibration."
The Cannon PHD SuperLC connector meets or exceeds Lucent 640-252-053 and Telcordia GR-326 requirements, ITT adds. The connector is designed for military/aerospace, telecom service, and industrial data communications applications.
The SuperLC connector features a tunable optical cartridge that functions as a standalone optical element separate from the connector housing and accepts multimode or singlemode ferrules. The locking mechanism also prevents thermal stress of the latch at high temperatures. Crimp termination of the cable to the rear body ensures ease-of-use and quick field repair.
Typical pricing for the Cannon PHD Super LC connector ranges from $20 to $25 depending on quantity. Lead time is from 4 to 6 weeks.