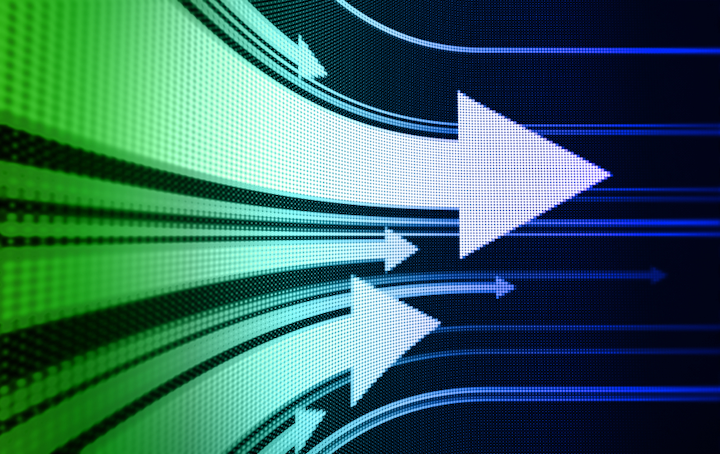 Google and submarine network technology supplier SubCom (formerly TE SubCom) say they will apply space-division multiplexing (SDM) technology on the transatlantic Dunant submarine cable SubCom is constructing for Google (see "TE SubCom to deploy Dunant submarine cable system for Google"). The use of SDM, in which transmission power is split across multiple spatial dimensions, will provide a significant, power-efficient capacity boost for Dunant over what a more traditional approach could provide.
According to Georg Mohs, CTO at SubCom, the Dunant implementation will use a pair of spatial dimensions. As the term implies, the spatial dimensions must be separated. While research in several quarters into SDM has paired the technology with non-traditional fiber designs such as multicore fiber and few-mode fiber (see, for example, "MODE-GAP unveils first few-mode fiber amplifier" and "Coriant transmits 57.6 Tbps via hollow core fiber, space-division multiplexing"), the approach SubCom and Google will use on Dunant involves doubling the number of fiber pairs of conventional submarine-grade single-mode fiber the undersea cable system normally would use from 6 to 12. The pump power that would traditionally be transmitted across one of the traditional six fiber pairs will be split across two of the high-count 12 pairs. The doubling of fiber pairs doesn't equate to a doubling of per-pair capacity; some per-fiber capacity is lost in the SDM process, Mohs allows. While how much of a capacity increase a submarine network will see from SDM will depend on system design, Mohs said a two-thirds capacity increase is a reasonable estimate for a two-dimensional SDM implementation. Google says Dunant will have an initial design capacity of 250 Tbps. Mohs notes this increase does not come with a complementary increase in power requirements.
The SDM pump power manipulation is performed in the amplifiers and repeaters, Mohs says. SubCom's repeaters feature what the company calls a "pump sharing amplifier architecture" that enables each amplifier to be supported by a combination of pump lasers. The fact that the power manipulation occurs within the amplifiers and repeaters means that common transmission equipment and techniques – including the use of both DWDM and coherent transmission technologies – can still be applied.
While the 6400-km Dunant submarine cable system will be the first subsea system cable to use SDM, Mohs says there is interest among other submarine network system consortia and sponsors in the technology. SubCom is touting SDM paired with 16- and 24-fiber-pair cables at this week's SubOptic event in New Orleans.
For related articles, visit the Optical Technologies Topic Center.
For more information on optical subsystems and suppliers, visit the Lightwave Buyer's Guide.