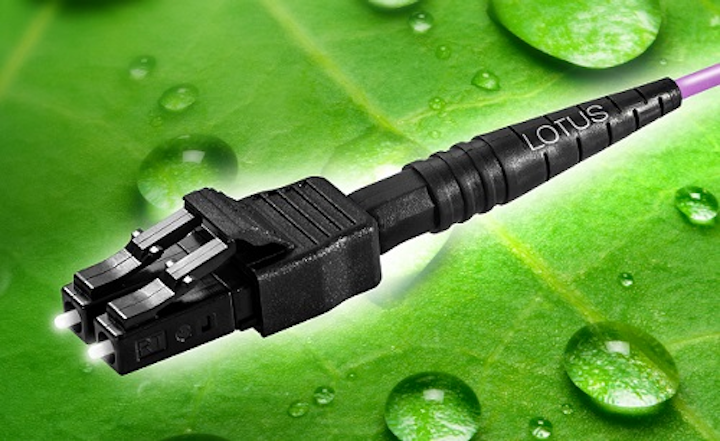 Fiber-optic cabling specialists Rosenberger Optical Solutions & Infrastructure (Rosenberger OSI) has announced PreCONNECT LOTUS, a technology that makes the contact points in fiber-optic cable connections dirt, moisture, and grease repellent. Use of the coating can reduce if not remove the need for cleaning of connector and fiber end faces, the company asserts.
The technology, which Rosenberger OSI plans to incorporate into its fiber-optic connectivity products, provides several benefits, the company asserts. These benefits include improved connection reliability and therefore a reduced need for link troubleshooting, reduced network downtime, and swifter fiber cable installation. Rosenberger OSI says it has added PreCONNECT LOTUS technology capabilities to its manufacturing plant in Taksony, Hungary.
"A large part of the disturbances in the fiber-optic infrastructure of data centers can be traced back to the contamination of plug connections. Even during installation, soiling due to the adhesion of dust, moisture, or grease particles to the contact surfaces can lead to considerable performance problems and a great deal of cleaning effort," states Thomas Schmidt, managing director of Rosenberger OSI. "With our radical new solution PreCONNECT LOTUS these problems are a thing of the past. In this way, we ensure a sustainable 'better world' in data centers."
For related articles, visit the Optical Technologies Topic Center.
For more information on fiber cables and suppliers, visit the Lightwave Buyer's Guide.