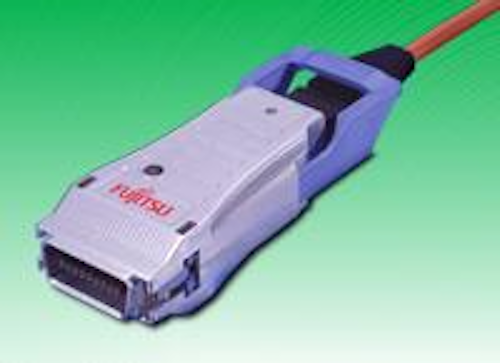 May 12, 2004 Sunnyvale, CA -- Fujitsu Components America Inc. has released a four-channel optical transceiver module that uses an internal media converter to extend the signal transmission reach of a copper interface up to 300 m at 2.5 Gbits/sec or 100 m at 3.125 Gbits/sec over multimode fiber (MMF) ribbon cable. Using the Fujitsu optical module, IT managers have the flexibility to implement either a copper or an optical solution using one low-cost copper I/O interface.

Applications include connections between systems in telecom central offices and data centers as well as in-system interconnects in routers, switches, and transmission equipment.

The hot-pluggable optical module's high-speed electrical socket is based on Fujitsu's microGiGaCN differential copper I/O connector. The module works seamlessly with Fujitsu's XAUI-based 10-Gigabit Ethernet copper XENPAK modules and other industry-standard MDI electrical sockets for CX4, Infiniband, and Fibre Channel.

The module has 0.8-W typical power dissipation and a case operating temperature range of 0 ° to +70 ° C. A media detect circuit is required on the host system to power the converter. LEDs on the module indicate whether power is present or if an error condition exists.

Available immediately, the FCU-050M001-R01 optical transceiver module is priced at $470 in 100-piece quantities.

Other 10-Gigabit Ethernet products in the microGiGaCN line include the X2 CX4 modules in lowpak, midpak, and highpak form factors with an integrated media detect circuit; and the Copper CX4 XENPAK module with an integrated media detect circuit. Both the X2 CX4 and CX4 XENPAK modules deliver 10-Gigabit Ethernet over 15-m copper cable or VSR parallel optics through a single port.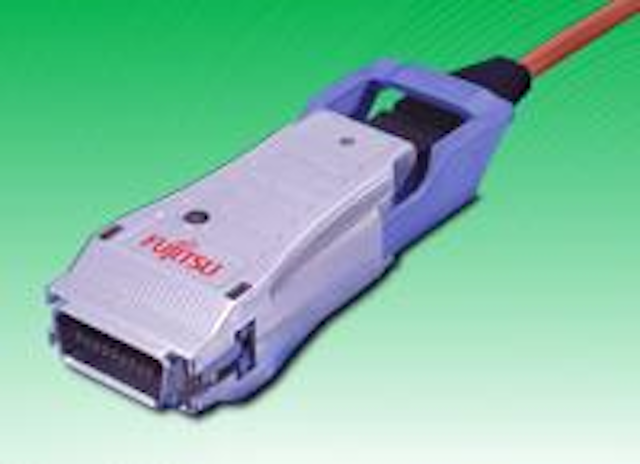 The four-channel optical transceiver module uses an internal media converter to extend signal transmission reach.