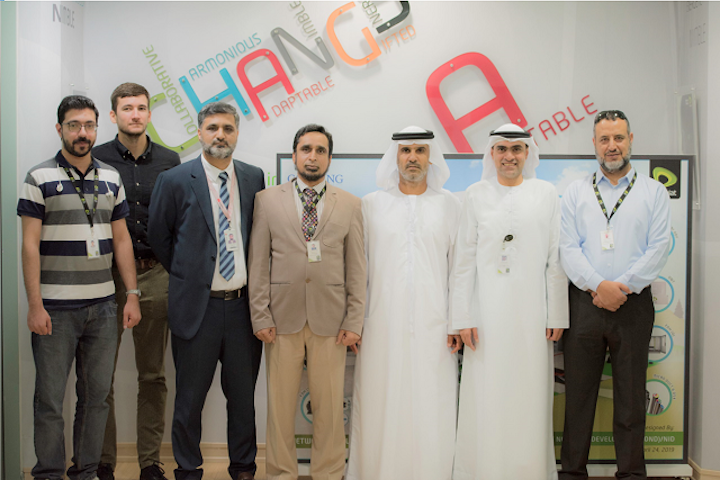 Huawei
United Arab Emirates service provider Etisalat and Huawei have completed a trial of the latter's new OptiXtrans series OSN 9800 P32C all-optical cross-connect (OXC). The OXC delivers petabit-scale capacity, Huawei says.
Huawei describes the OSN 9800 P32C as a compact platform that can be used in optical backbones or in the aggregation layer to support mesh network architectures. The company cited three main features of the OXC:
Liquid crystal on silicon (LcoS) switching technology that can support petabit per second capacity and 16-degree grooming capability. Huawei asserts the OXC offers 9X the integration of a typical ROADM, leading to an 80% in footprint.

"Zero fiber-optic connection" optical backplane technology, which enables the OXC product to "print" more than 1000 optical fibers on an A4-size backplane.

Optical layer visualization based on a Huawei-developed optical label technology and the resultant short troubleshooting times that the company asserts are in the minutes rather than hours.
"This joint innovation project with Huawei is a result of Etisalat's focus on its vision and strategy of 'Driving the digital future to empower societies.' This has motivated us to continuously invest to provide superior network services for our customers," stated Esmaeel Al Hammadi, senior vice president, network development at Etisalat. "This new solution with Huawei will enhance development of the infrastructure and simplify the network, reducing service provisioning time and improving efficiency in operations and maintenance to provide an optimal network experience for customers."
For related articles, visit the Optical Technologies Topic Center.
For more information on optical cross-connects and suppliers, visit the Lightwave Buyer's Guide.
To stay abreast of optical communications technology advances, subscribe to Lightwave's Enabling Technologies Newsletter.