attendees' choice awards
May 1st, 2002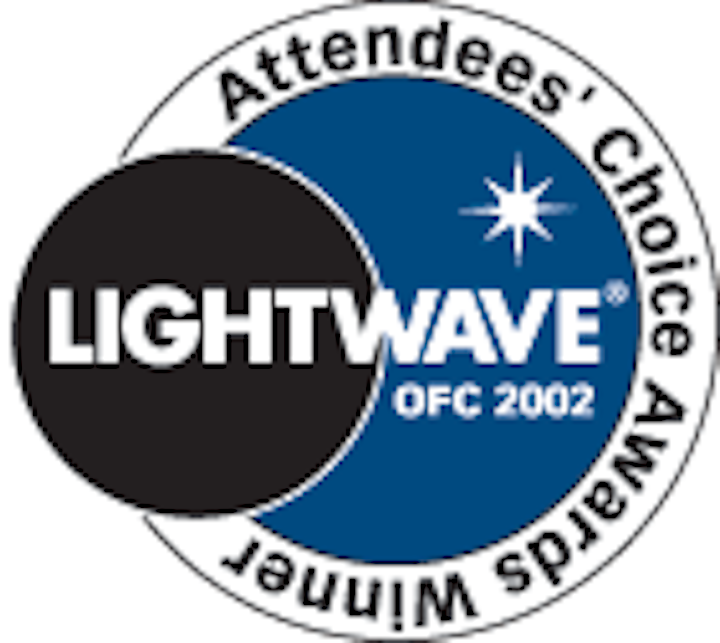 Congratulations OFC 2002 winners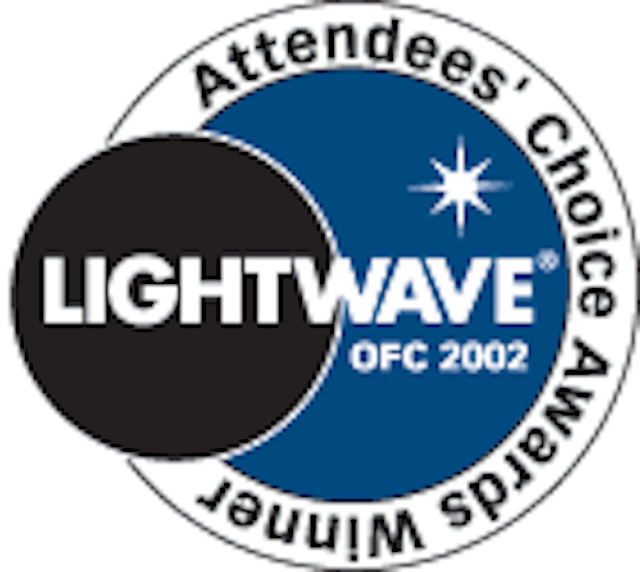 OFC 2002 attendees recognize design achievements
Lightwave is pleased to recognize the winners of its second annual Attendees' Choice Awards, held at the 2002 Optical Fiber Communications (OFC) Conference in Anaheim, CA, in March. The awards provide a "grass roots" view of what's hot and what's not, and many OFC attendees took the time to tell us which products impressed them the most.
DESIGN TOOLS
Optical communications system
The OptiSystem 2.0 optical communications system is for the design, testing, and optimization of any type of optical link in the physical layer of a broad spectrum of optical networks, from analog video broadcasting systems to intercontinental backbones. A system-level simulator based on the realistic modeling of fiber communications systems, it has a simulation environment and a hierarchical definition of components and systems. OptiSystem 2.0 includes various enhancements, such as an expanded component library, and new path creation and path tracing tools.
Optiwave Corp., Ottawa, Ontario
MANUFACTURING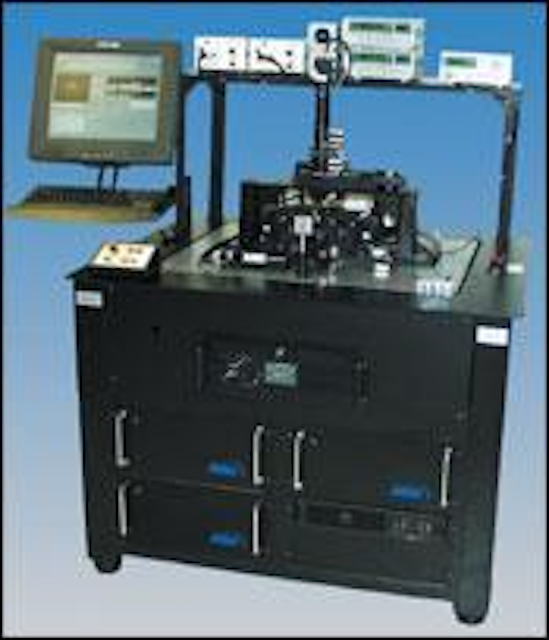 Automated system
The FAST60 turnkey manufacturing system fully automates the difficult task of aligning, testing, and pigtailing double-ended planar waveguides. Designed for the demands of production use, the system is based on dual Axsys FAST6 six-axis fiber-alignment systems that feature programmable virtual pivotpoint, multichannel active alignment, and channel-balancing algorithms. Configurable subsystems for coarse and fine alignment, machine vision control, epoxy dispense and cure, and integrated photonic test measurement allow the FAST60 to be rapidly configured to the specific requirements of any planar device.
Axsys Technologies Inc., Pittsburgh
SUBSYSTEMS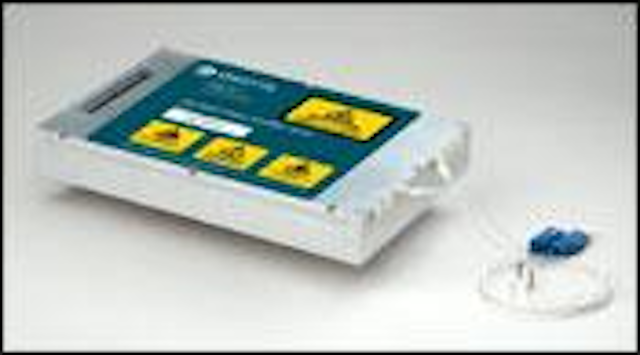 Raman-amplifier modules
The IOE 12000 Raman amplifier series provides up to 9 dB of distributed Raman gain. These modules include sophisticated electronics and software for integrated fiber plant monitoring and automatic initialization and calibration. The IOE 12000 series supports data transport rates of up to 40 Gbits/sec. It also features automatic gain control, gain tilt control, and fault detection.
Onetta Inc., Sunnyvale, CA
INSTALLATION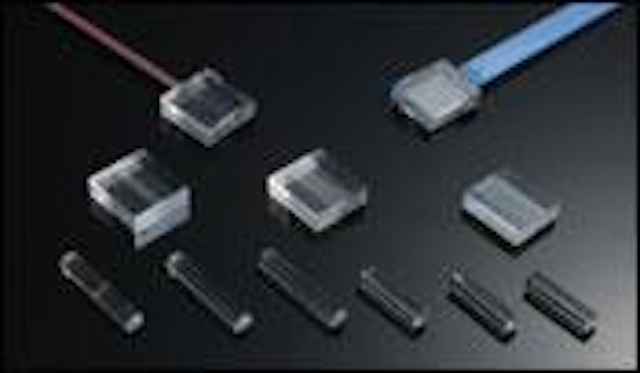 Fiber array
The ultra-high-precision fiber array for optical interconnection using the Kohoku Kogyo original process comes in three materials for ceramic fiber array: partially stabilized zirconia (SrO2), semi-transparent alumina (AL2O3), and transparent silica (SiO2). Materials are selected for specific customer demands, and the original fiber array for customer demand can be produced.
Kohoku Kogyo Co. Ltd., Shiga-Prefecture, Japan
TEST EQUIPMENT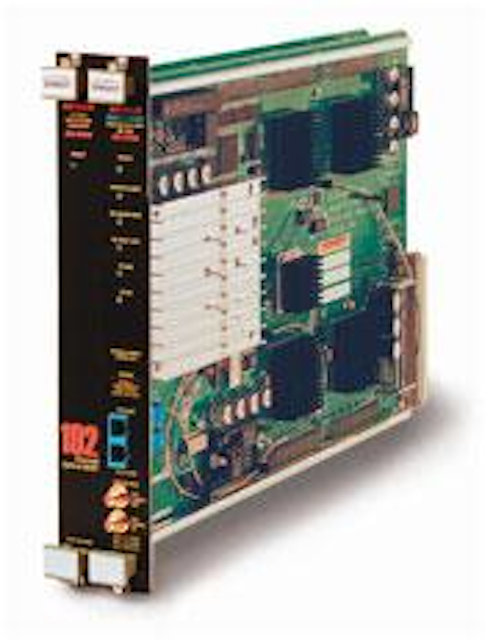 Test module
The OPX-192 is a channelized OC-192 (10-Gbit/sec) bit-error-rate (BER) test module. It provides BER statistics and APS duration measurements for 192 independent, simultaneous channels. It also supports zemulation of optical signaling protocols in SONET/SDH data communications channels.
Spirent Communications, Honolulu
COMPONENTS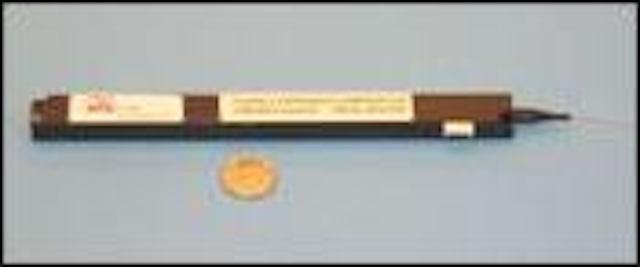 Tunable dispersion compensator
Tunable Dispersion Compensator (TDC) offers dynamic, variable control of chromatic dispersion in a compact, highly efficient module. TDC is based on a patented fiber-grating technology and thermal tuning method that allows continuous tuning with fast response and low power consumption.
The wide tuning range (up to 1,000 psec/nm) gives system designers added flexibility in managing system dispersion.
OFS Fitel, Specialty Photonics Div., Somerset, NJ
SYSTEMS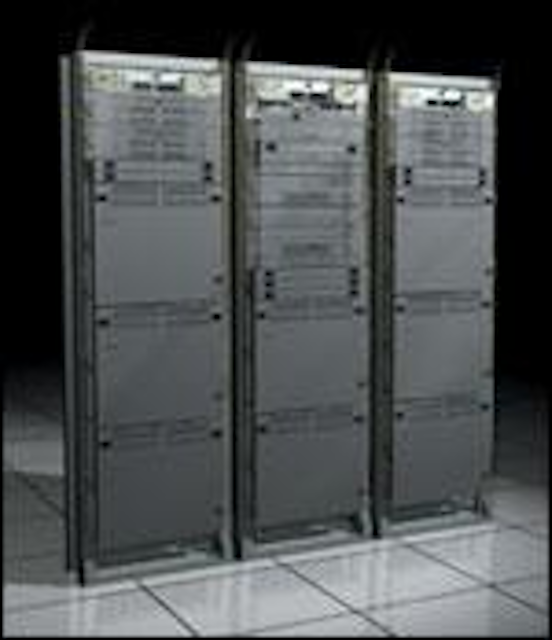 Wide-reach DWDM system

best of show

The Xtera Nu-Wave Wide Reach DWDM System uses Raman technology to offer single-amp simplicity, with wide-spectrum efficiency. Low first cost of ownership stays at a low loaded cost of ownership for long-distance and regional network operators. With 2.4 Tbits in three bays, the system provides simplicity and efficiency at lower total costs to carriers.
Xtera Communications, Allen, TX