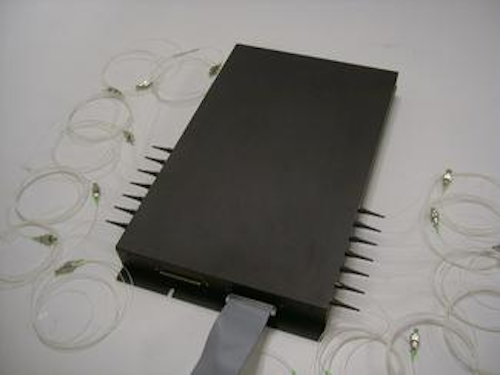 January 22, 2003--Advanced Optical MEMS Inc. (AOMEMS) has introduced its new 8 X 8 Optical Broadcast Switch, the only all optical, opto-mechanical broadcast switch available today, claim company representatives. It is designed for applications that require information from a source being distributed to multiple destinations such as Storage Area Networks (SANs), Video On Demand (VOD), and distributed data processing.
The optical switch offers the advantages of low cost, superb repeatability, low insertion loss, and low power consumption, says the company. It can be configured as a broadcast switch, a cross-connect, or a protection switch. In multicast or broadcast mode, any input channel can be routed to any combinations of output channels with a switching time of less than 15 ms. The switch will enable telecommunication companies to offer new revenue-generating services, such as Lambda Sharing and Optical Virtual Private Networks (OPVNs).
The switch also can be built with multimode fiber to reduce its cost even more.
For more information about AOMEMS (Irvine, CA), visit the company's Web site at www.aomems.net.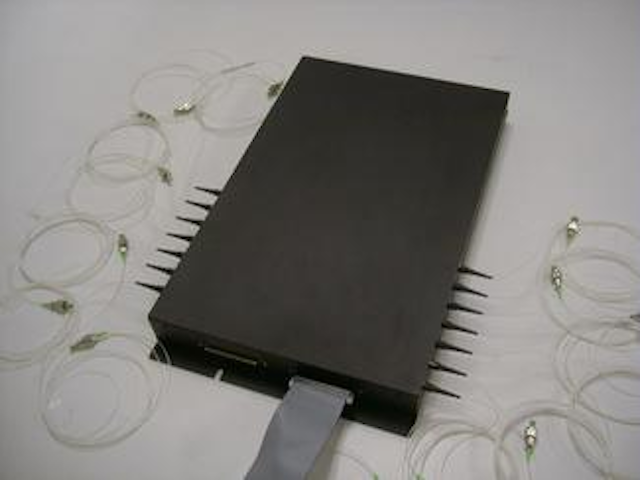 AOMEMS 8 x8 optical broadcast switch