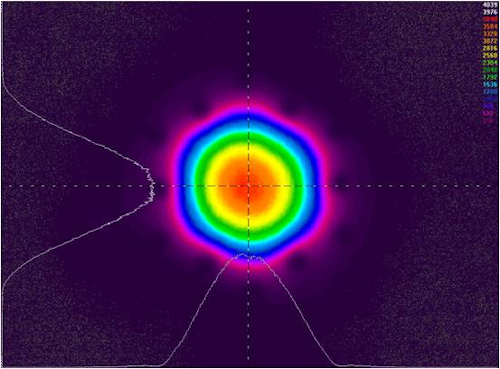 JANUARY 26, 2010 -- NKT Photonics A/S in Birkerød, Denmark, is introducing the The DC-150-30-PM-Yb Crystal Fibre series double clad fiber with low photodarkening for fiber amplifier configurations for pulsed laser amplification.
The polarization-maintaining Ytterbium fiber is features a 22-micron mode field diameter Ytterbium core with a polarization extinction ratio better than 15 dB. The 150 micron pump core diameter accepts pump light at aperture values as high as 0.6 for pumping at 915 or 976 nanometer wavelengths. Pump absorption is 10 dB/m.
The DC-150-30-PM-Yb fiber is designed for OEM use for industrial customers manufacturing fiber amplifiers. It is available as bare fiber, endsealed and cleaved fiber or connectorized fiber.
The Crystal Fibre double clad fiber series includes the DC-70-11-PM-Yb, DC-105-11-PM-Yb, DC-135-15-PM-Yb, DC-150-30-PM-Yb, DC-200-40-PZ-Yb-01, DC-200-70-PM-Yb-ROD, DC-200-85-Yb-ROD, and DC-285-100-PM-Yb-ROD products.
For more information contact NKT Photonics online at www.nktphotonics.com.