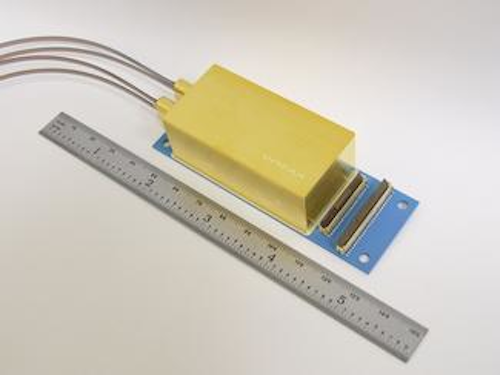 May 4, 2004 Oxnard, CA--Chromux Technologies is launching a new line of optical crossconnect switches based on its proprietary MEMS technology. Available in 8x8 or 16x16 configurations, the switches are non-blocking and are ideal for use in reconfigurable optical add-drop multiplexers (ROADMs) and a variety of other agile optical networking applications.
The new switches are housed in a hermetically sealed package to ensure reliability in demanding environments and mounted on a small-form-factor PCB (3.5" x 1.2" x .85") to facilitate integration. Functional in both C- and L-band applications, they feature low power consumption and low insertion loss of 1.0 dB. Repeatability is ±0.1 dB and both configurations support power up to 24 dBm per channel. The optical crossconnect is priced at $250 per channel for high channel count and large volume purchases.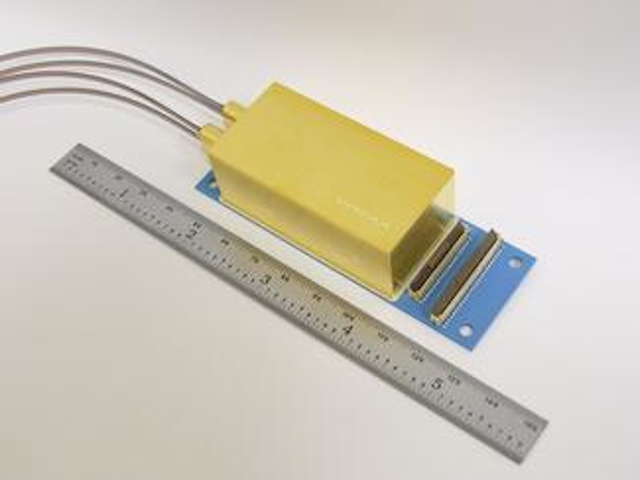 Chromux Technologies' MEMS-based optical crossconnect module is designed for use in ROADMs.