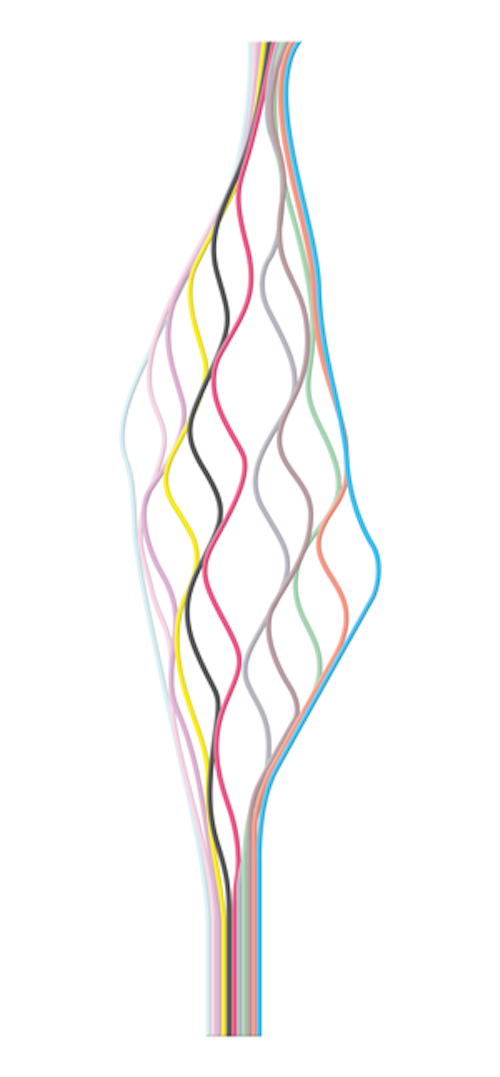 As fiber optic access networks begin to proliferate, more operating companies will begin to deploy optical fiber cable in various configurations to the last mile. Key technology requirements in fiber optic cable designs are being identified to lower the average build cost per subscriber. In fiber-to-the home (FTTH), fiber to the node (FTTN) or any fiber optic access (FTTx) type topologies, the same cost issues are prevalent as in traditional outside plant (OSP) point-to-point builds. Speed of deployment, cost of right-of-way access, logistics cost and turn-up time all have an impact on the overall cost to build an optical fiber network.

Traditional OSP cable designs utilize either a loose buffer core or ribbon core cable design. Limitations of these cable designs are most impacted by the fiber density and core configurations. In most cases, the system designer will use ribbon cables in higher fiber counts above 144 fibers and use loose tube cables in fiber counts below 144 fibers. Fiber optic cable is deployed this way to optimize utilization of the aerial or underground rights-of-way and to get the advantages of splicing efficiency in high-fiber-count, reel-end splicing versus mid-cable access splicing in the distribution or access part of the network. The traditional cable technologies of standard ribbon fiber optic cable and loose tube fiber optic cable have design and application limitations that make them counterproductive when considered for both feeder (F1) and distribution (F2) portions of FTTx networks.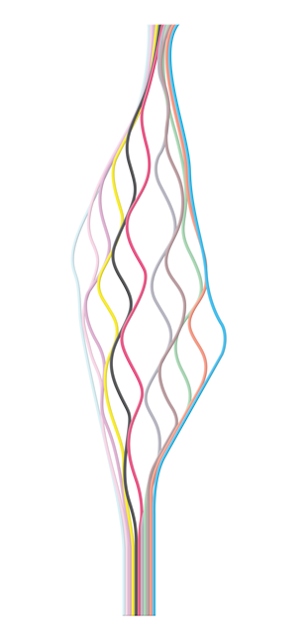 LaserFousWorld Test


Download the balance of this white paper.
The new Wrapping Tube Cable (WTC) that utilizes Spider Web Ribbon (SWR) will be compared to these traditional ribbon and loose tube cable technologies to look at cable performance comparisons to industry standards to demonstrate that WTC cable is consistent with industry requirements and customer handling needs. It will also be demonstrated in this paper how WTC was developed to address the design and application limitations of traditional loose tube and ribbon fiber optic cables by getting the best attributes of each technology. By having an extremely high fiber density, the WTC diameter and weight is much lower than traditional loose tube or ribbon fiber optic cable. This significantly improves installation speed and efficiency. With its dry core technology and the ability to mass fusion splice or single fiber splice, the WTC cable is more efficient in reel-end splicing time or mid-cable access time. Additional savings are also found in reduced hand-hole sizes, splice closures sizes and logistic cost.

Download the balance of this white paper.
About AFL
AFL provides industry-leading products and services to the electric utility, broadband, communications, factory, enterprise, wireless and transit rail markets as well as the emerging markets of oil and gas, mining, nuclear, avionics, medical, renewable and intelligent grid. The company's diverse product portfolio includes fiber optic cable, transmission and substation accessories, outside plant equipment, connectors, fusion splicers, test equipment and training. AFL's service portfolio includes market-leading positions with the foremost communications companies supporting OEM, outside plant, enterprise and wireless areas.

Founded in 1984, AFL is proud to offer engineering expertise, exceptional products and reliable service that help our customers improve their critical and electrical infrastructure. AFL has operations in the U.S., Mexico, Europe, Asia and Australia. The company is headquartered in Spartanburg, SC and is a wholly-owned subsidiary of Fujikura Ltd. of Japan. For more information, visit www.AFLglobal.com.