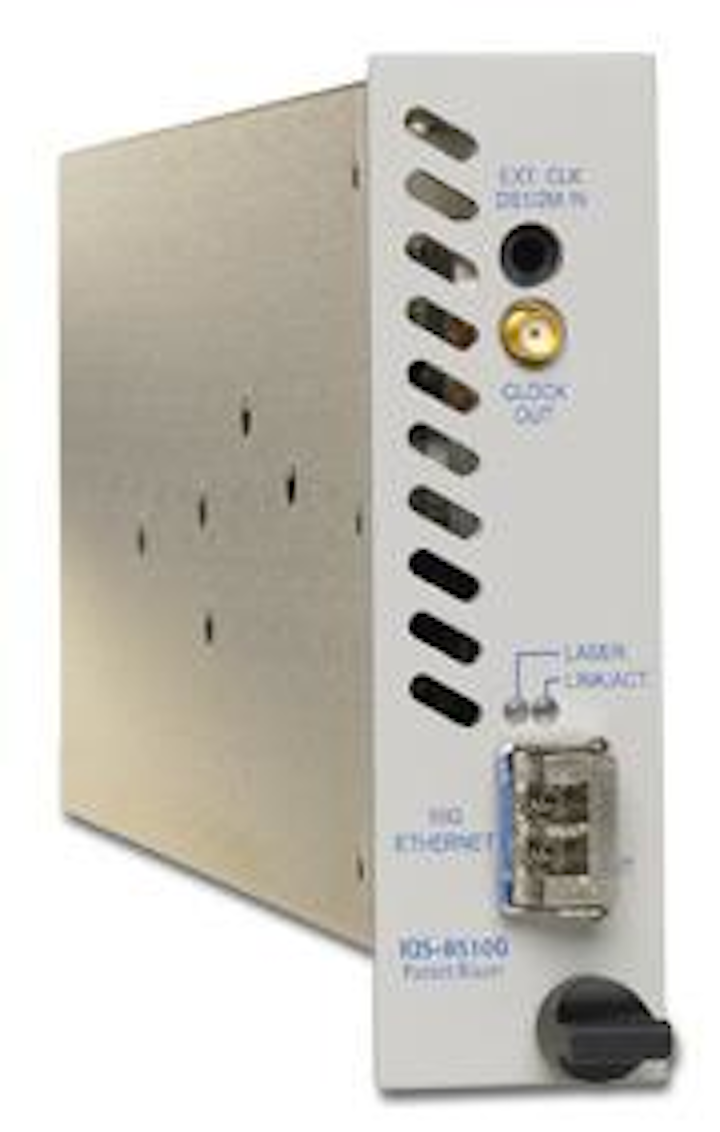 September 14, 2005 Quebec City, Canada -- EXFO Electro-Optical Engineering has launched its IQS-8510G Packet Blazer module for testing 10 Gigabit Ethernet (GbE) interfaces in optical networks. The module, designed for use in the company's rack-mounted IQS-500 Intelligent Test System, is designed for manufacturing environments, system verification, central offices, and carrier lab applications.
According to the company, the module's advanced test capabilities, such as packet-jitter, traffic generation and analysis, and RFC 2544 (a testing methodology that includes throughput, latency, and frame-loss measurements) are ideally suited for Ethernet-based or Internet Protocol devices and networks.
The company says the module can characterize local and/or wide area network physical interfaces (LAN PHY and/or WAN PHY) with the same test module at all available wavelengths. The company's Packet Blazer family of products tests Ethernet connectivity in its native format for LAN-to-LAN services delivered via ATM, frame relay, next-generation SONET/SDH, switched Ethernet, VLANs, dark fiber, wavelength-division multiplexing (WDM), or other means. The products feature the company's proprietary EtherBERT technology (patent pending), which provides bit-error-rate testing of Ethernet interfaces.
The module will be displayed at booth 302-303 during ECOC 2005, held September 26-28 at the Scottish Exhibition Conference Centre in Glasgow, Scotland.