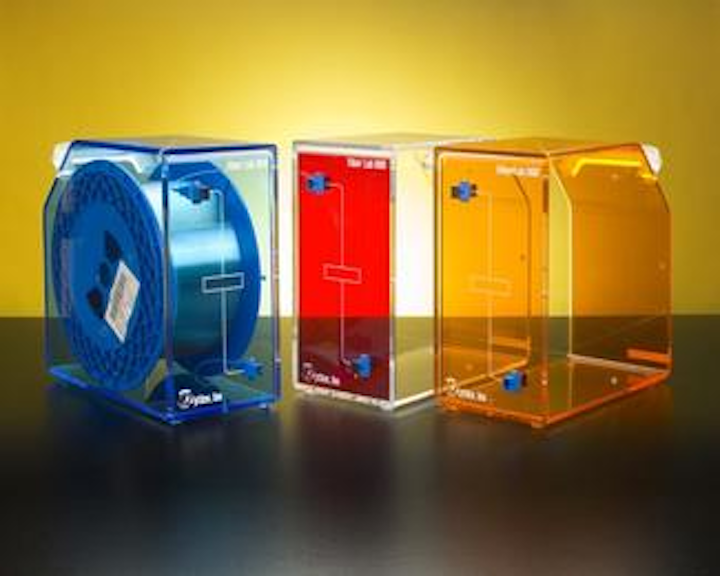 December 14, 2005 Holly Springs, NC -- M2 Optics has introduced a series of custom, polycarbonate fiber-optic cable management packages for field simulation testing that are color-coded to easily identify fiber type.
The M2 Fiber Lab 800 is a polycarbonate case with a built-in handle that holds a single spool of fiber-optic cable, and provides both ends terminated on the front panel with user-specified connectors and panel mount adapters. According to the company, designed to exactly simulate field applications, the enclosed canister protects the cable and comes in clear, blue, yellow, orange, and green colors to easily identify the type of fiber spool that it contains.
Available with 5-, 10-, 15-, or 25-km of fiber or in user-selectable attenuations at 1310 nm or 1550 nm, with standard SMF-28E fiber or other single- or multimode fiber types, the M2 Fiber Lab 800 can also be supplied without cable. Applications include the development, manufacture, exhibition, and testing of fiber-optic systems and networks.
The M2 Fiber Lab 800 is priced from $670 with 5-km singlemode fiber and $269 without fiber. Quantity discounts are available.