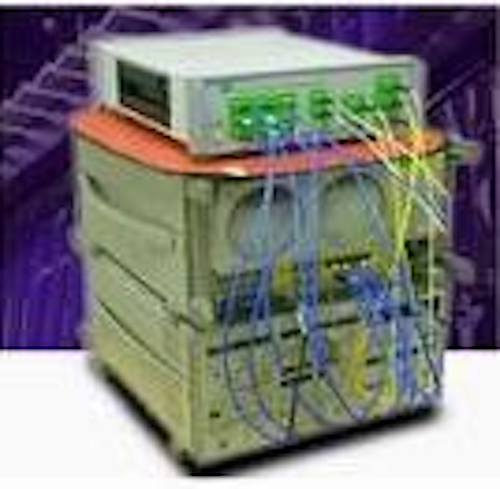 December 6, 2005 Hsinchu City, Taiwan -- Faztec Optronics recently introduced its latest Fast Measurement Test System for testing PON components (FMTS-PON). The company says the the platform's operation frequency has been upgraded from the original 100-Mbit/sec to range between 155-Mbit/sec and 1.25-Gbit/sec.
According to the company, the platform now also provides two optical network unit (ONU) interfaces and one optical line terminal (OLT) independent interface, which can be used to replace the existing DUTs of the TRX optical transmission module. Under this testing structure, says the company, the FMTS-PON platform can not only measure the sensitivity of the OLT, but also the performance of each individual ONU.
The FMTS-PON testing system can be used to integrate and upgrade an existing Anritsu BERT system to a FTTH PON testing system. According to Faztec, the FMTS-PON platform utilizes and controls the 1/8 channel of the Anritsu MP1763C pulse pattern generator to provide all necessary timing sequences to simulate the real time burst mode signal transmission. Moreover, the Anritsu MP1764C or MP1632C error detector can be applied to the bit error rate testing depending on the OLT reception rate. Thus, existing MP1764C and MP1632C error detector users can instantaneously upgrade MP1764C and MP1632C error detectors through the FMTS-PON test platform.
The company claims its FMTS-PON is the first complete platform for testing PON modules worldwide; the platform has obtained patents in China, Japan, Korea, Taiwan, Canada, and the United States. The platform can be applied to ONU and OLT module testing for PON products including APON, BPON, EPON, GPON, and WPON devices. Testing parameters are configured via software to satisfy different users' needs.