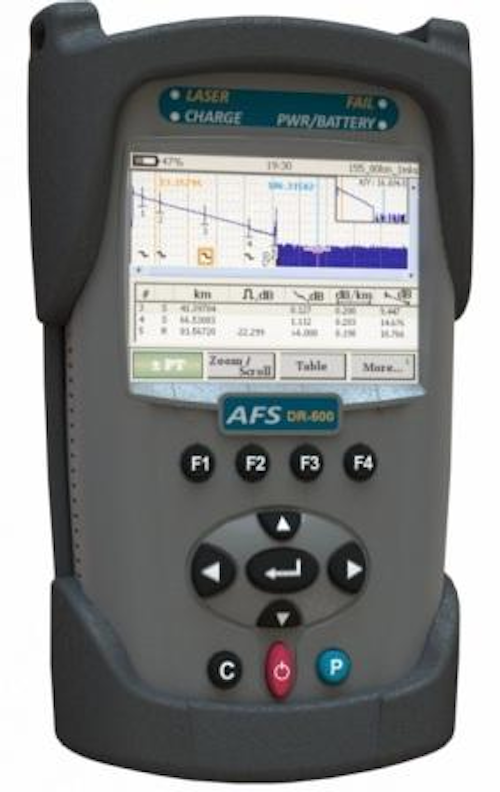 Fiber-optic test equipment provider Advanced Fiber Solutions has unveiled its latest optical time domain reflectometer (OTDR). The DR-500 series OTDR offers a compact size that will make it easier for technicians and cabling contractors to troubleshoot fiber-optic cabling systems, the company says.

The DR-500 series is designed to offer high resolution with several wavelength and range options. The OTDR weighs less than 1.6 pounds, which makes it easy to use as a handheld device that can be transported in the technician's pocket.

"The OTDR will provide both the experienced and inexperienced technician with an easy-to-use installation tool for both maintenance and troubleshooting," said Garreth Conachy, Advanced Fiber Solutions president and CEO. "We have manufactured the product to be extremely rugged, in addition to ensuring it has a long battery life to enable technicians to continue testing up to eight hours."

The OTDR offers four performance classes with a dynamic range of 23 dB through 43 dB. The unit supports both a manual mode for the expert user that enables parameter setup and an automatic mode for the less experienced user. It supports one-touch auto run testing.

The unit uses active sync for superior USB connectivity with desktop software for advanced data analysis and storage capabilities, the company adds.
For more information on field test equipment and suppliers, visit the Lightwave Buyers Guide.