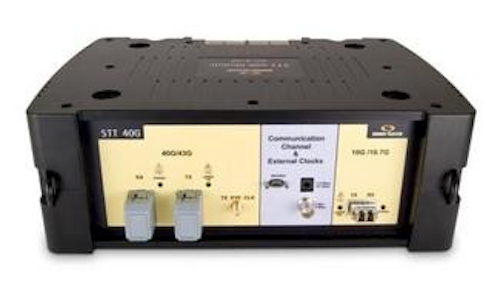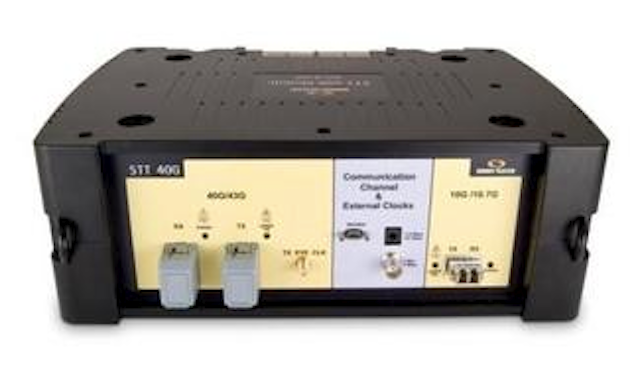 DECEMBER 4, 2008 -- Sunrise Telecom Inc. (search for Sunrise Telecom) has expanded its STT product family with the STT 40G, a 40G/43G test system designed to verify the performance of new, high-bandwidth SONET/SDH and OTN networks. Sunrise Telecom says the new system helps enable carriers to deploy high-speed networks economically by enabling deployment testing without completely replacing lower-rate test sets.
The STT 40G should see use in pre-deployment test labs, central offices, and in the field. For example, service providers can deploy the system in central offices and key points of presence throughout their core networks as they bring 40G/43G links into service, as well as troubleshoot and maintain their networks. Meanwhile, the installation and maintenance crews of network equipment manufacturers can use the STT 40G to verify successful network element turn up.
"40G SDH/SONET and 43G OTN are the latest high-capacity technologies being deployed over DWDM as carriers upgrade to meet growing bandwidth demand," said Michael Howard, principal analyst and co-founder of Infonetics Research. "To test, deploy, operate, and maintain peak network performance, service providers need correspondingly new tools to verify transport network performance. The STT 40G is designed for these high speed service functions while also minimizing equipment investments."
The multipurpose STT 40G enables users to test a range of Ethernet traffic streams up to 10GbE, SONET/SDH, xWDM, and ROADM technologies in a single platform reducing overall CapEx investment. The optional 10/10.7G drop feature gives technicians the ability to drop test signals to lower rate instruments and perform complementary tests. Sunrise Telecom says this feature is especially valuable in lab settings where technicians often need to map lower-rate signals coming from a network element, simulator, or analyzer to 40/43G links.
The STT 40G is available to order immediately from the company. Initial customer shipments will begin this month. According to Bahaa Moukadam, Sunrise Telecom's vice president of marketing, the company already has a European customer for the platform. The platform is agnostic to modulation format, he adds.
Visit Sunrise Telecom
For more fiber optic testing news and resources, visit the Test & Measurement Resource Center