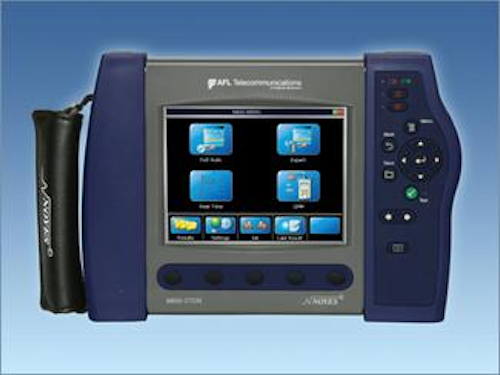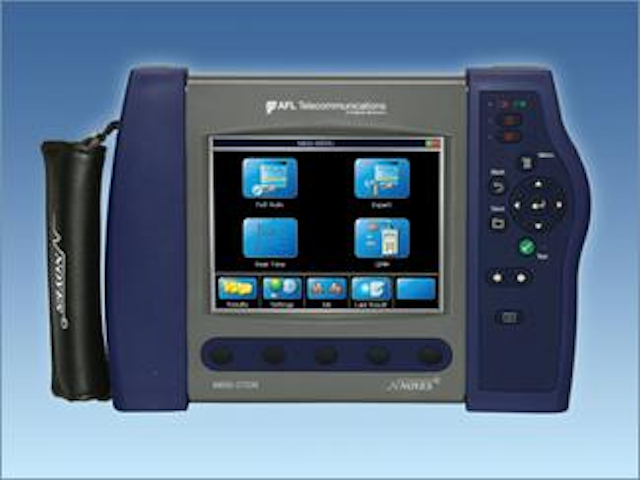 The M650 QUAD OTDR
DECEMBER 167, 2008 -- AFL Telecommunications (search for AFL Telecommunications) introduces the M650 mid-size QUAD OTDR and the C880 QUAD Certification test kit.
The M650 is a full-featured, compact QUAD OTDR with an integrated visual light source and optical power meter with a large transflective touch screen display suitable for both indoor and outdoor operation. With short dead zone and intermediate range specifications, the M650 is ideal for Tier 2 testing of premises networks, the company asserts.
Combining two C840 certification testers, the C880 QUAD certification test kit is designed for testing and troubleshooting both multimode and singlemode fiber links. Ideal for Tier 1 testing and certification to TIA/ISO/EN/User cabling standards and applications, each tester includes a singlemode and multimode optical light source, an optical power meter and an integrated visual light source, each of which can be used independently.
Visit AFL Telecommunications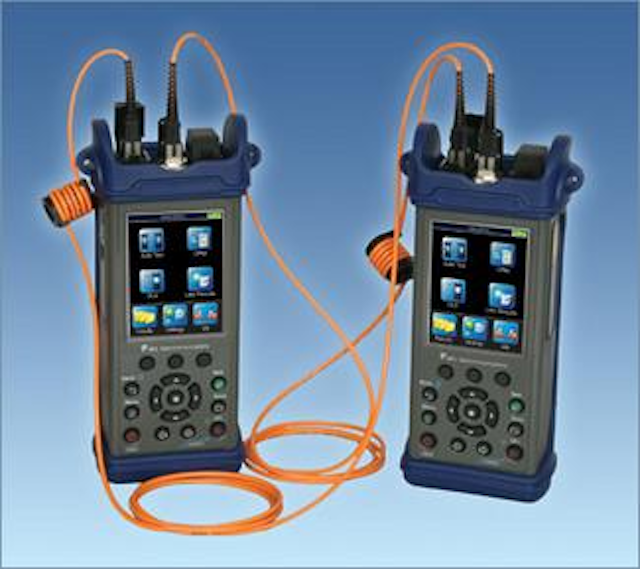 The C880 QUAD Certification test kit