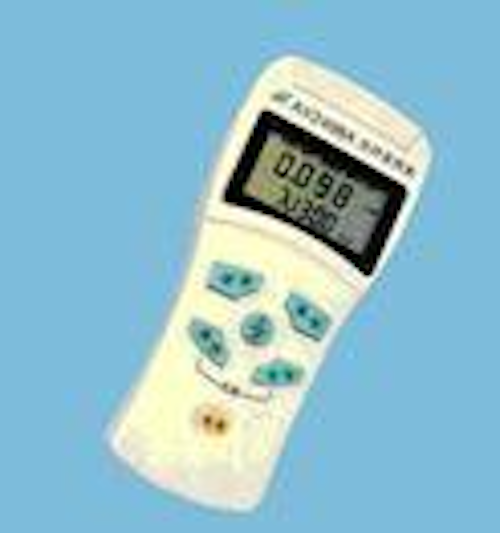 AUGUST 14, 2009 -- GAO Tek Inc., a supplier of optical power meters, has released an optical multimeter designed for fieldwork. The meter measures optical loss and checks the performance of optical parts. It is suitable for singlemode-fiber measurement and provides a wavelength calibration function at four wavelengths. Its small size and light weight allow it to be used anywhere, says GAO Tek.
The model 2498A optical multimeter can be used as an optical power meter, a stable light source, or a loss measurement system. It provides continuous-wave (CW) mode light signals; it offers a measurement resolution of 0.1 dBm to 1 dB in W display mode or 0.01 to 0.1dB in REL display mode; and it carries out optical loss measurement at 0.85, 1.30, 1.31, and 1.55 µm, with a measurement range of +3 to -70 dBm or +20 dBm to -50 dBm.
The deviation of the optical power sensor is compensated automatically. The optical meter features a backlit LCD screen and selectable power sources: AC adapter, rechargeable Ni-Cd battery, and dry cells.

Visit GAO Tek
For more fiber optic testing news and resources, visit the Test & Measurement Resource Center