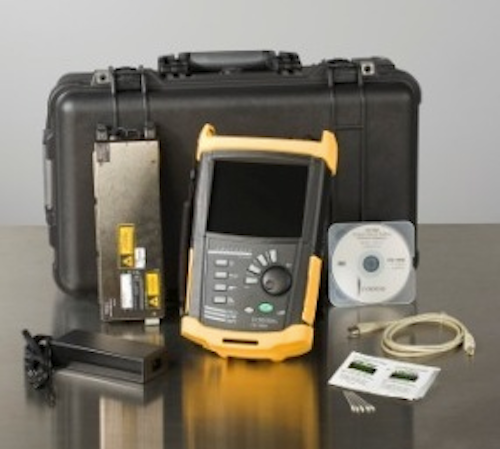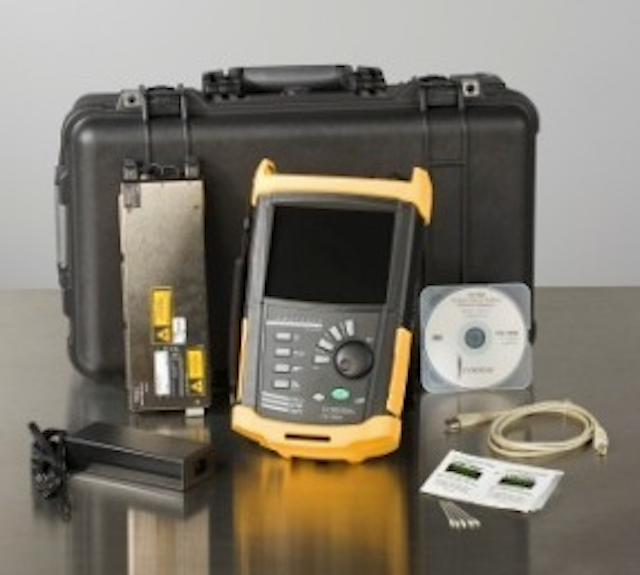 June 19, 2006 Hickory, NC -- Corning Cable Systems, part of Corning Inc.'s Telecommunications segment, has introduced the OV-1000 Optical Time Domain Reflectometer (OTDR). The new OTDR is designed for testing and troubleshooting of LAN, telco, CATV, and FTTx networks.
The OV-1000 OTDR combines a rugged platform with field-interchangeable multimode, singlemode, and "advanced testing" modules which can be switched out in the field without tools in a matter of seconds. It accommodates two modules, eliminating the need to change modules as often. Available options on the mainframe include a power meter and visual fault locator (VFL).
The OV-1000 OTDR uses Windows CE technology, enabling a fast power-up time of 4 sec. The unit has an 80-MB internal flash memory that can store up to 1,500 traces and eliminates the need for a hard drive, which can fail under extreme field conditions. If extra storage is required, USB A/B ports and a compact flash slot are offered.
A rugged, splash-proof mainframe supports testing in harsh conditions, and the 6.4-inch color touch screen is resistant to shock, water, and most common chemicals used in the field. The screen is easily readable both indoor under artificial light and also outdoors in the sunlight. It is large enough to view both the trace and the event table simultaneously, eliminating the need to toggle between the two.
The OV-1000 OTDR offers three test modes -- auto, advanced and template trace ¿ as well as the ability to accept protocol testing modules, such as Gigabit Ethernet, as they are available.