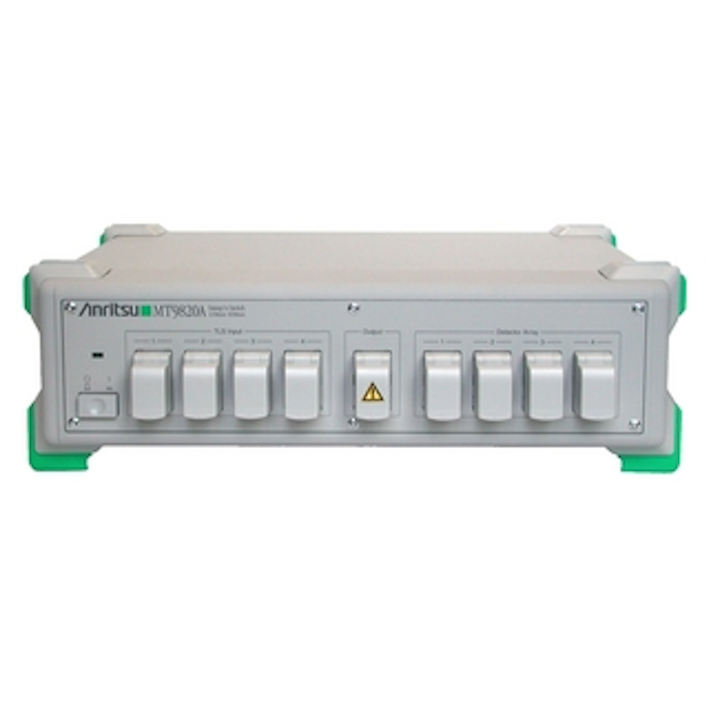 MAY 1, 2007 -- Anritsu Instruments Company, a subsidiary of Anritsu Corp. (search for Anritsu), has introduced the MT9820A All-band Optical Component Tester, which it claims is the most versatile, compact, and low-price option for performing optical loss measurements on any optical component.
According to the company, the device's patented configuration allows optical engineers and technicians to sweep continuously over up to four tunable laser sources (TLS), for fast and accurate characterization over the entire telecommunications band. Compatible with any TLS, it can be easily integrated in existing R&D and manufacturing testing benches for a minimal investment, note company representatives.
The MT9820A uses a high-speed sweeping method to monitor the output power and wavelength of the four TLSs. The result is wavelength accuracy of ±1 pm with a sampling resolution of 1 pm, reports Anritsu. Leveraging its four internal detectors, the MT9820A achieves fast analyses of up to 100 nm/sec on multi-channel optical components, such as optical add/drop multiplexers (OADMs), wavelength selective switches (WSS), multiplexers, and interleavers. The tester also has interface capability for additional external detection units.
The MT9820A's patented configuration continuously sweeps over several lasers--from 1250 nm to 1650 nm--to characterize any CWDM, FTTx, or WDM optical component. Its high detection range of -60 dBm to 0 dBm allows users to conduct deeper characterization of components than with competing testers, claims the company.
Anritsu says the MT9820A's combination of high-speed electronic and optical interferometry enables real-time measurements with high resolution and accuracy. It is suitable for optical characterization during alignment and manufacturing processes, as well as for optical sensor analysis.
The MT9820A is a superior alternative to the two conventional options, contend company representatives, who argue that the MT9820A is faster and more accurate than set-ups based on step-by-step measurements and less expensive and more flexible than complete sweeping systems. These traditional systems are often complex, rigid, and difficult to maintain and modify in mid- and long-term perspectives, they note.
The new MT9820A is available for immediate delivery. 

Visit Anritsu Instruments Company
Learn more about the test and measurement industry at Lightwave's Test & Measurement Resource Center.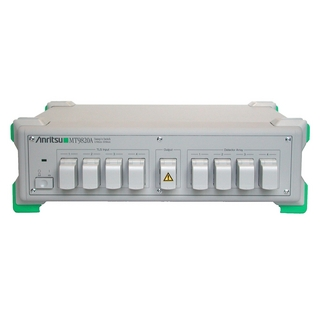 The MT9820A uses a high-speed sweeping method to monitor the output power and wavelength of four tunable laser sources.