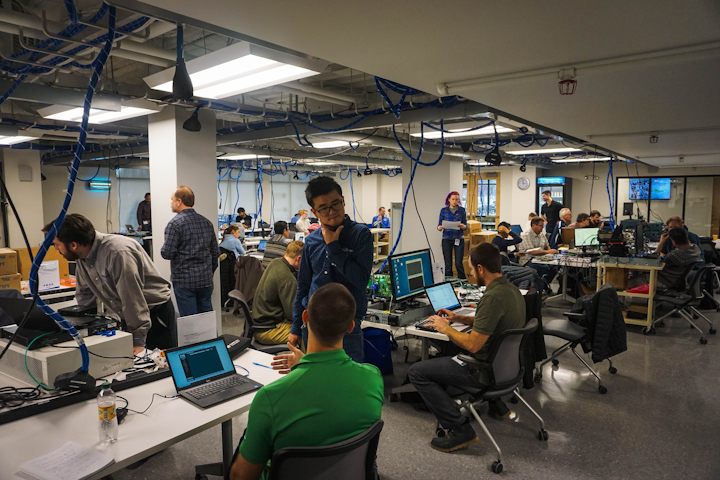 Ethernet Alliance/UNH-IOL
The University of New Hampshire InterOperability Lab (UNH-IOL) has announced the release of Test Sentinel 2.0, a test automation tool that supports the Broadband Forum's Gfast Certification, DSL test, and now Wi-Fi test requirements. The new release enables users to create and run their own test scripts while using the Test Sentinel's previous features, including the results database, equipment normalization, device control, and debugging.
Users can create their own custom tests or modify existing tests from the Test Sentinel software library of Broadband Forum tests: ID-337, ID-337i2, TR-114, TR-100, and TR-067. Release 2.0 also supports Wi-Fi testing, such as the Broadband Forum's TR-398 Wi-Fi In-Premises Performance Test Plan. Test Sentinel 2.0 includes full support for octoScope's Wireless Testbeds, controlling all the necessary test equipment required for automatic testing of an access point device. The UNH-IOL expects to offer additional Wi-Fi test scripts in future releases.
Additional enhancements contained within the 2.0 release include a new user interface theme and such updates as a fully customizable test creator. As its name implies, the test creator enables users to create and customize tests using a fully functional test editor GUI, run tests with in-depth control, and save portable XML based test files, according to UNH-IOL.
Test Sentinel is available through various test package options described on the UNH-IOL Products and Solutions page.
UNH-IOL is an independent provider of broad-based testing and standards conformance services and resources (see, for example, "First five products pass Broadband Forum, UNH-IOL 212-MHz Gfast technology certification"). It has been the site of several interoperability and plugfest events (see, for example, "Ethernet Alliance plans Higher Speed Ethernet Plugfest").
For related articles, visit the Test and Measurement Topic Center.
For more information on test equipment and suppliers, visit the Lightwave Buyer's Guide.