Ixia intros portable 40-Gbit BERT
Jul 1st, 2003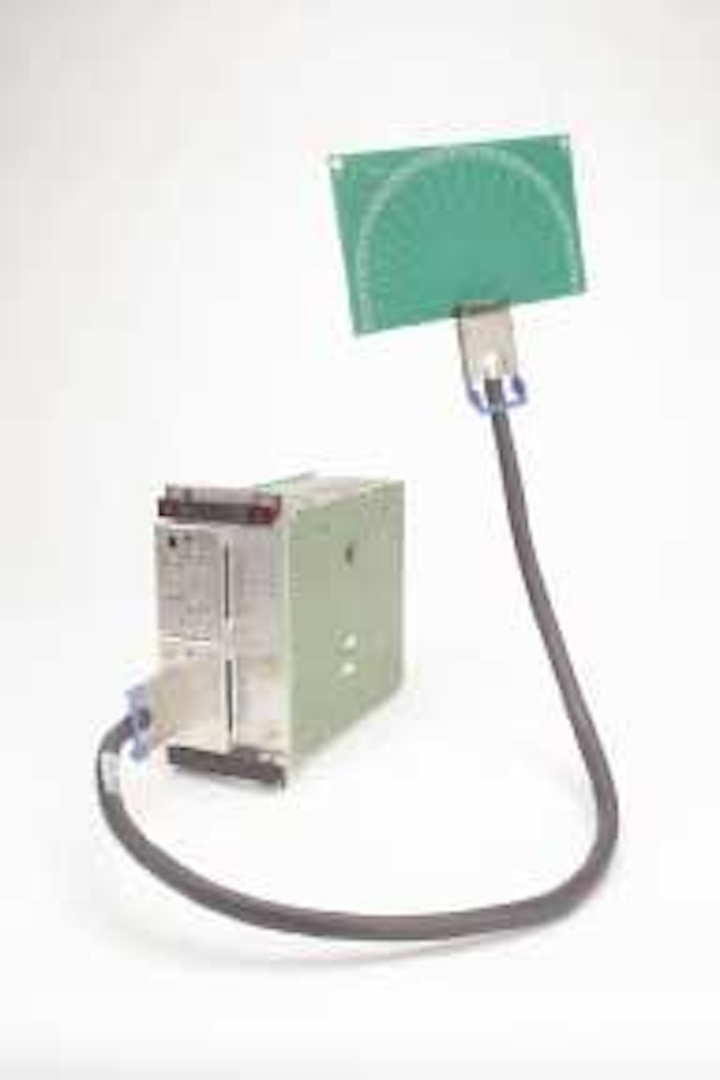 Despite relatively low demand for 40-Gbit/sec bit-error-rate testers (BERTs), the competition among BERT vendors has begun to heat up. In late 2002, Ixia and Ando joined market strongholds Agilent Technologies and Anritsu in the 40-Gbit/sec BERT market. Of the four, Ixia's offering is the most compact and portable, say industry insiders, which may give the company a jump on the competition.
Targeted at component and system vendors, Ixia's LM40GBERT is designed to accelerate development, characterize performance, and locate problems or issues earlier in the development cycle of 40-Gbit/sec devices—and it does this in a much smaller footprint than its competitors, reports Jessy Cavazos, research analyst at Frost & Sullivan (New York City). The research firm recently awarded the LM40GBERT its 2003 Communications Test Product of the Year Award partly because of its compact size and portability.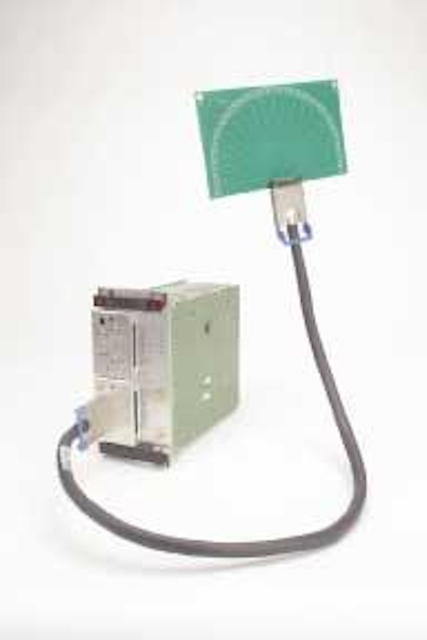 Ixia's LM40GBERT parallel interface is connected via one off-the-shelf InfiniBand cable instead of the 19 pairs of cables needed to accomplish parallel-in/parallel-out testing with other devices.
The LM40GBERT fits into Ixia's existing 1600T table-top/rackmount chassis, which is 17.5 inches wide by 15.7 inches high by 20.4 inches deep, or the 400T portable chassis, which measures 10.25×5.75×16 inches. The 400T includes a handle for easy transport and weighs in at 10 lb.
"Portability is a key competitive advantage," asserts Thananya Hodge, product manager at Ixia (Calabasas, CA). "For example, transponder vendors want to illustrate that their transponder works, but they typically aren't able to push a big rack of equipment to the customer site. They have to bring a mechanical mock-up and say, 'Hey, this is our transponder and it works.' That's not a very exciting sales pitch," she says. "But they can take our BERT to the customer site, hook it up to a keyboard and mouse, and run traffic through it."
Ixia's BERT is also among the first to support the Optical Internetworking Forum's Serializer/deserializer-Framer Interface 5 (SFI-5) standard, which promotes interoperability between chips and modules from different vendors. Thanks to the recent addition of serial interfaces, the LM40GBERT can now test any device with an SFI-5 interface, a serial 40-Gbit/sec interface, or a combination of the two. Moreover, the Ixia BERT accepts hot-swappable input/output modules; parallel and serial interfaces are interchangeable, which facilitates the testing of mutiplexer/demultiplexer chipsets, for example. A test setup that used to take all day can be up and running in five minutes now, says Hodge.
End users can also verify the deskew function of an SFI-5 device or compensate for layout-related skew within a test setup using Ixia's BERT. "We can skew each lane individually," says Hodge. "Our GUI [graphical user interface] looks a lot like your home equalizer. You have a slider bar that you move to adjust the skewing." Customers have liked this feature so well that it's also been added to Ixia's 10-Gbit/sec BERT.
While Frost & Sullivan contends that the LM40GBERT has emerged as a "serious threat," the 40-Gbit/sec BERT market isn't likely to take off before next year at the earliest, says Cavazos. "Component and system vendors have been through the downturn the same as everyone else, and 40-Gbit/sec BERTs are very expensive pieces of equipment. On the other hand, they do need to be prepared for the deployment of the market." Whether Ixia will be able to fend off the likes of Agilent, Anritsu, and Ando when the market rebounds remains to be seen, but "one sure thing is that the 40-Gbit/sec BERT race has begun," says Cavazos.