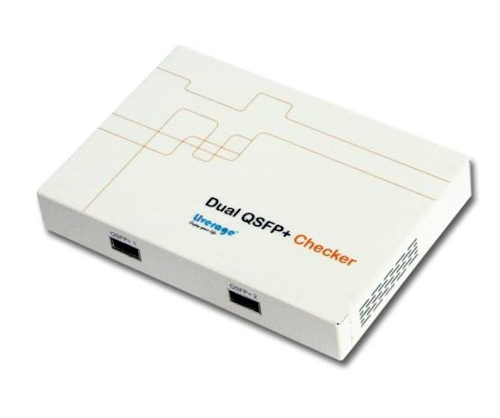 Taiwan's Liverage now offers the iBERT 1000 40-Gbps QSFP+ Checker, a bit error rate tester (BERT) that features a pair of 40-Gbps QSFP+ optical transceiver interfaces.

The test instrument features eight transmitters and eight receivers to accommodate full-duplex 40-Gbps bidirectional data links. Each transmitter and receiver pair supports a 10-Gbps data link, which complies with 4x10-Gbps optical module configurations for 40 Gigabit Ethernet.

The user interface can individually monitor bit error rate, error count, and timer via a USB connection to a PC. The serial ID and Digital Diagnostics Monitor for QSFP+ transceivers can also be monitored in the user interface.

Liverage says technicians can use the iBERT 1000 40G QSFP+ Checker in a variety of applications, such as:
QSFP+ transceiver qualification
Confirmation of proper transmit and receive signal levels
Optical transmitting power measurement
Optical reference signal
Bit error rate test
Verifications of proper encoding during manufacturing.

For more information on test equipment and suppliers, visit the Lightwave Buyer's Guide.