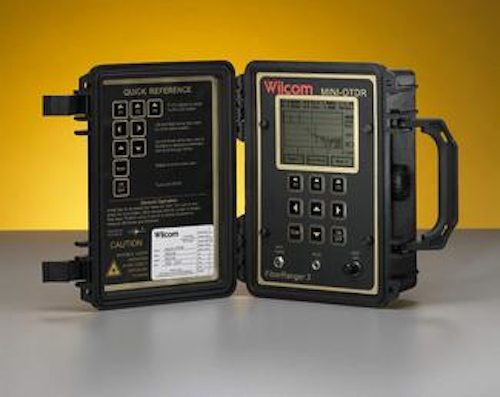 9 May 2003 Belmont, NH Lightwave -- Wilcom recently expanded its role in the hand-held fiber-optic test equipment arena by introducing the Fiber Ranger-3 Mini-Optical Time Domain Reflectometer (OTDR), a low cost, full-featured unit in a ruggedized, waterproof, handheld case. Features like a one button SCAN and high speed multiprocessing allow for simple operation; the user is able to view a trace for analysis within a second of powering on the unit, say company representatives.
The Fiber Ranger-3 provides a graphic representation of loss versus distance for fiber up to 64 km at single or dual wavelengths in the Long Range Version, or up to 16 km at single or dual wavelengths in the High Resolution Version, which is typically better for LAN applications. Both versions are available in singlemode or multimode.
The units are designed for ease of operation with features such as one button incremental zoom and automatic incremental trace storage. Additional features like splice loss and real time response are ideal for monitoring while installing or repairing fiber optic links. According to the company, its Mini-OTDR is ideal for field-use, maintenance, and troubleshooting new or existing fiber-optic networks.
Other features supported include non-volatile storage of 255 traces, RS-232 serial port for downloading trace information, 2-Point loss mode, user selectable IOR, and rechargeable NiMH cells.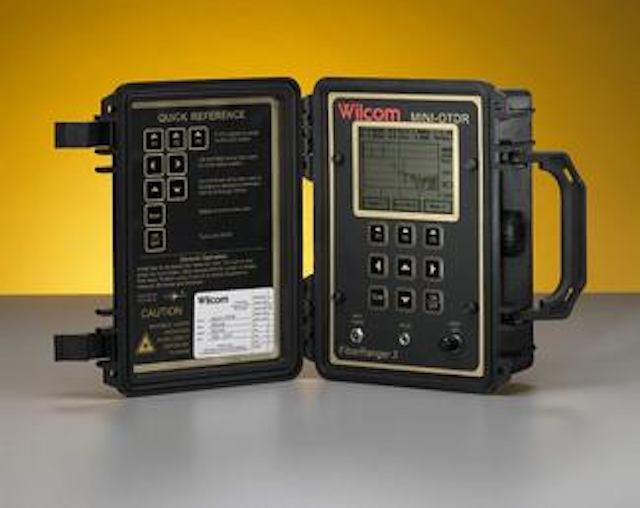 The Fiber Ranger-3 Mini-OTDR is housed in a ruggedized, waterproof, handheld case.