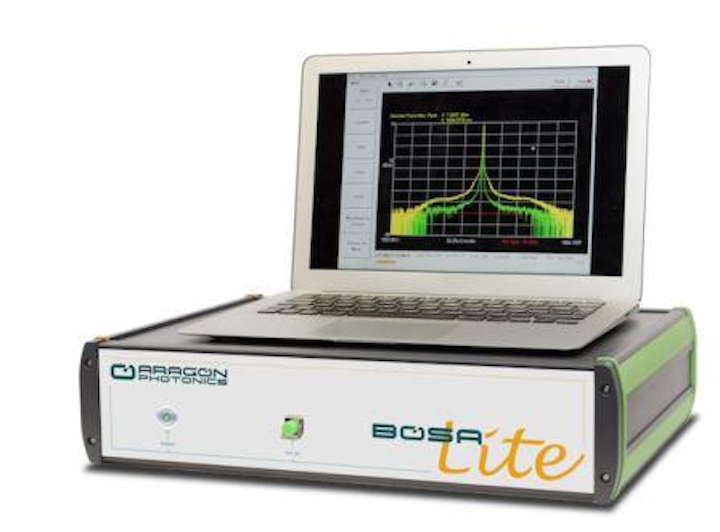 Spanish optical test and measurement systems vendor Aragon Photonics Labs S.L.U. has unveiled the BOSA Lite, a portable version of its bench-top BOSA optical spectrum analyzer. Like its big brother, the BOSA Lite provides provide sub-picometric performance via Aragon Photonics' Brillouin optical spectrum analysis technology (see "New approach aids advanced 40/100-Gbps modulation format characterization").

The BOSA Lite supplies 20-MHz (0.16 pm) purely optical resolution and 80-dB spurious-free dynamic range. It supports measurement of two orthogonally polarized channels.

The instrument, which the company describes as "the most affordable sub-picometric OSA in the market," operates over the 1525- to 1564-nm wavelength range with a wavelength accuracy of ±2 pm. Sensitivity, measured at 0 dBm at 1550 nm, is -70 dBm/0.16 pm typical.

Despite its size, the BOSA Lite incorporates all the components (including the necessary tunable laser source) and only requires a single USB connection to a PC or laptop to work. It is also available in a rack-mount version.

For more information on test instruments and suppliers, visit the Lightwave Buyer's Guide.