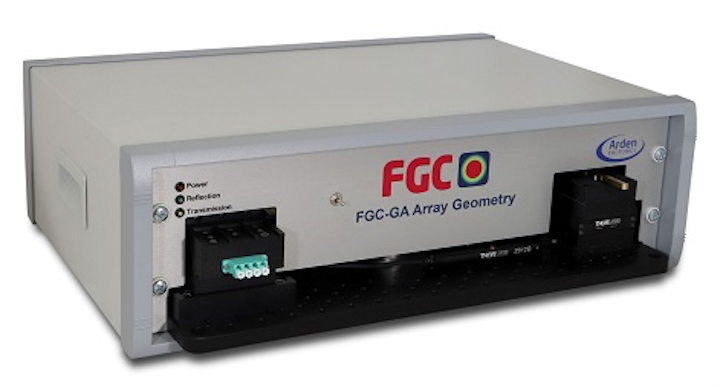 Arden Photonics has the FGC-GA, an automated instrument for measuring the geometry and fiber alignment of multifiber V-groove arrays. The system measures the X and Y offset as well as the core-core pitch of optical fibers over a 15-mm range via transmitted light. Image stitching is then used to provide a full image of each core.
The image enables technicians to evaluate the full width of the array. The FGC-GA also can use reflected light in its darkfield illumination system to evaluate the quality of the V-groove blocks prior to fixing the fibers in place. The system features customizable templates to measure a wide range of fiber configurations, Arden says. The system supports a 1200-um field to enable imaging of several cores simultaneously.
For related articles, visit the Test and Measurement Topic Center.
For more information on test instruments and suppliers, visit the Lightwave Buyer's Guide.