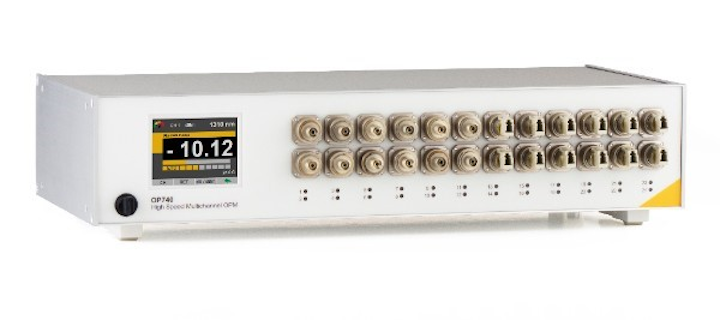 OptoTest Corp. has introduced the OP740, a multichannel optical power meter that offers sampling rates of up to 10,000 samples per second for up to 24 channels per unit. The OP740 builds on the company's OP710 optical power meter to add variable sampling rate, simultaneous multichannel display, and a more robust user interface.
The company says the full-color touchscreen multichannel power reading display capability simplifies test procedures through the front panel and does not require software. The variable sampling rate feature enables technicians to set the unit's sampling speed to best match their test requirements. The OP740 also features a USB 3.1 port to support the increased sampling rates. A USB 2.0 port will be available on all OP740s for backwards compatibility and integration into existing systems.
OptoTest will highlight the OP740 at ECOC September 18-20 in Stand 190.
For related articles, visit the Test and Measurement Topic Center.
For more information on test instruments and suppliers, visit the Lightwave Buyer's Guide.