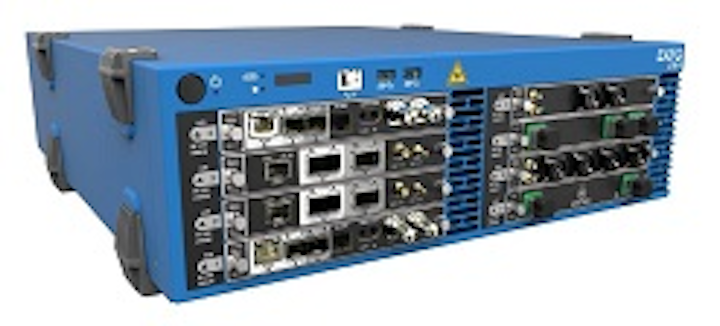 EXFO's new agile solutions were developed for network equipment manufacturers faced with rapid transformations taking place in their market. The solution includes new modules such as the FTBx-88200NGE, power meter, variable attenuator, and switches all compatible with the LTB-8 rackmount chassis and remotely managed through EXFO's MultiLink, a lab test management system with a multi-user interface that offers remote access to multi-modules, multi-chassis across multiple locations.
The LTB-8 is a highly scalable, highly compact chassis that offers what EXFO asserts is the best 100G port density on the market to maximize valuable shelf space while minimizing costs to addresses the complex needs of network equipment manufacturers. The FTBx-88200NGE module offers integrated CFP4 and QSFP+/QSFP28 interfaces in alignment with the next-gen 100G network deployment, along with an SFP+ port.
Judge's comment: "The ability to re-use modules between static and mobile chassis variants, the level of end-to-end integration, and support of new client interface types are all positives."
Click here to return to the 2017 Lightwave Innovation Reviews page.