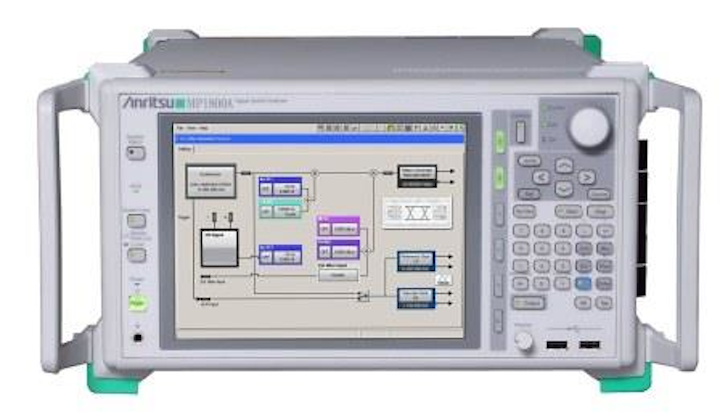 The 64-Gbaud PAM4 BER test solution integrates the Signal Quality Analyzer MP1800A BERT and G0361A 64-Gbaud 2-bit D/A Converter (DAC) with MUX. The solution delivers highly accurate measurements of high-speed interconnects and backplanes under development to meet the ever-increasing bandwidth demands of current and emerging networks. The solution generates extremely clean eye diagrams at up to 128 Gbps per channel for 400G applications so engineers can verify their high-speed devices, modules, and network systems are in compliance with industry standards, including 400GbE and CEI-56G.
The G0361A easily connects with any of the MP1800A 28/32-Gbps multi-channel pulse pattern generator (PPG) modules. With a dual-channel 2x1 multiplexing function in the input section, the G0361A can generate signals ranging from 32 Gbps x 4ch NRZ to 128-Gbps PAM4 (64 Gbaud), supporting easy and economical expansion to 128-Gbps PAM4.
Judge's comment: "The integration is nice with the signal analyzer."
Click here to return to the 2017 Lightwave Innovation Reviews page.