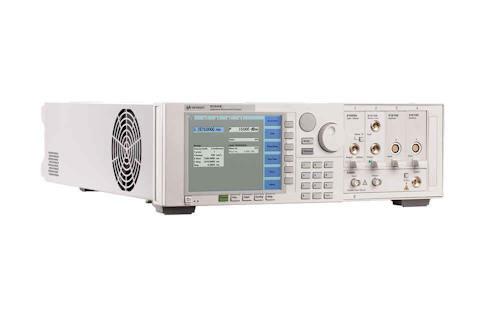 The 81606A tunable laser source is the top-line module for Keysight's 8164B lightwave measurement system. It has been designed to reach a new accuracy level and to increase test efficiency by enabling faster swept-wavelength tests with lower cost of ownership.
The 81606A Tunable Laser Source helps optical component developers, designers, and manufacturers test more devices per hour and improve test margins with significantly enhanced functionality over the company's current 81600B laser. It offers:
15 dB more dynamic range through high signal power at the lowest spontaneous emission, enabled by the new cavity and laser module design
A 4-fold improvement in absolute accuracy with increased real-time tracking speed and resolution, enabled by the novel wavelength reference unit
The 200-nm/s sweep speed gives the customer fast, repetitive measurements of configurable devices like wavelength-selective switches (WSS) and solves the problem of spending hours to create look-up tables. As a result, manufacturing costs decrease, more WSS can be calibrated, and test throughput increases.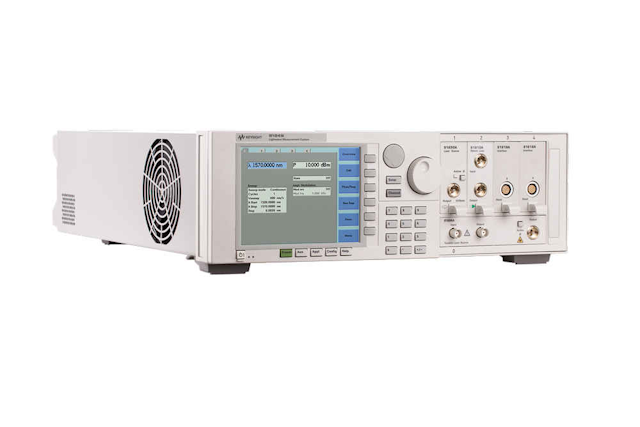 The 81606A tunable laser source is supported by the N7700A photonic application suite software for spectral measurements of insertion loss, polarization dependent loss, and dispersion in combination with power meters and polarization instruments.
Recipient: Honorable Mention
Judge's comment: "With the new 81606A, Keysight has proven once again that tunable laser sources can still be improved to sweep even faster and with better optical performance."

Click here to return to the 2016 Lightwave Innovation Reviews page