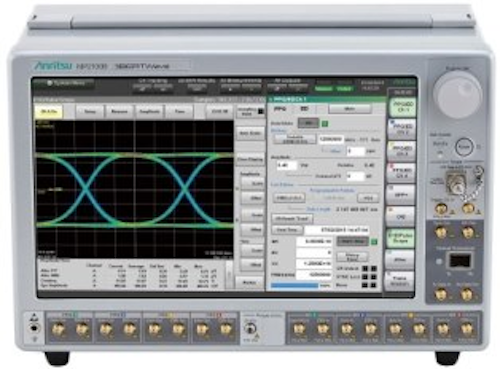 The BERTWave MP2100B enables developers to address the demand for SFP+ modules for 10GbE and QSFP+ modules for 40GbE (10 Gbps x 4). An all-in-one four-channel BERT and sampling oscilloscope, the BERTWave MP2100B enables more efficient measurements of multi-channel optical modules, such as QSFP+, to lower cost-of-test and achieve faster time-to-market.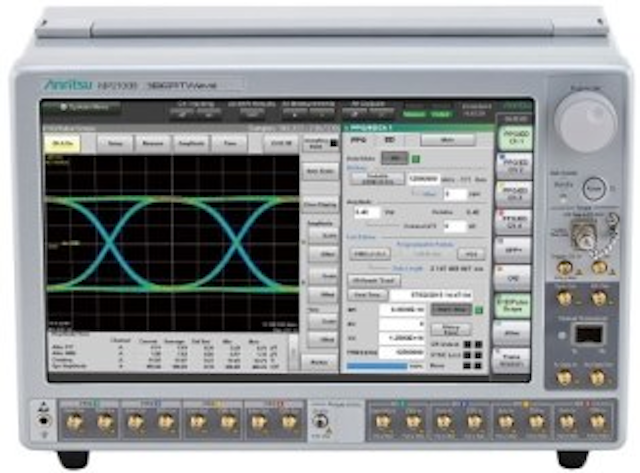 A single BERTWave MP2100B features a high-quality 12.5-Gbps pulse pattern generator and high sensitivity error detector, so it can conduct highly accurate simultaneous BER and eye-pattern measurements, as well as four-channel simultaneous BER measurements. The result is that measurement times are improved by 80% compared to legacy models. The built-in oscilloscope has a fast sampling mode that increases the sampling speed to 150k samples/s, which is 1.5X faster than legacy models.Judge's comment: "BERTs and oscilloscopes are not new, but combining both and including four channels so that a full 4x wide bus can be analyzed is innovative and solves a problem in the industry."
Click here to return to the 2016 Lightwave Innovation Reviews page.