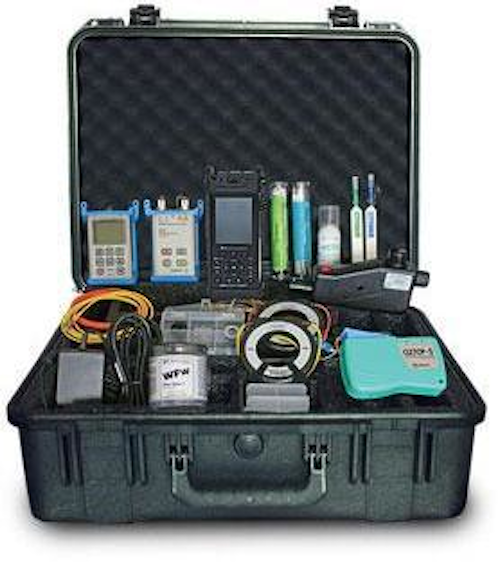 APRIL 13, 2009 -- AFL Telecommunications (search Lightwave for AFL Telecommunications) has announced the Noyes Pro Installer Kit, an installation test kit that contains a wide selection of fiber-optic testing, cleaning, and inspection equipment, enabling technicians to verify the integrity of installed fiber networks.
The kit consists of an OTDR with an integrated visual fault locator, optical power meter, light source, and fiber connector inspection scope as well as cleaning supplies and test accessories. The tools come within an injection-molded ABS carrying case.
Singlemode or multimode ready, the installer kit is ideal for Tier 1 and Tier 2 testing of premises (building and campus) networks or certification and troubleshooting of FTTx PONs, says AFL Telecommunications. It also is designed to provide fast fault location, splice verification, and network documentation.
Visit AFL Telecommunications
For more FTTH news and resources, visit the FTTX Resource Center