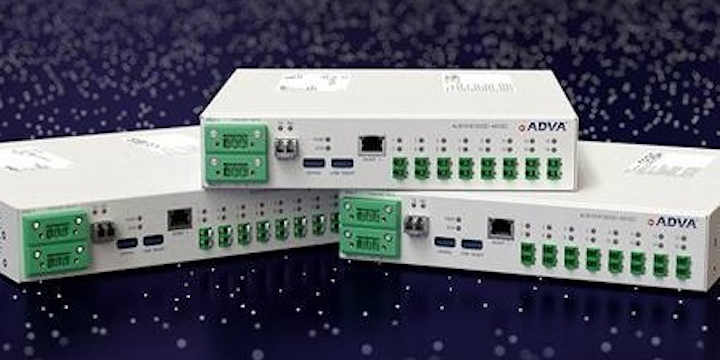 ADVA (FSE: ADV) says it has supplied its Advanced Link Monitoring (ALM) fiber monitoring system to HEP Telekomunikacije, the telecommunications arm of Croatian energy company HEP Group. HEP Telekomunikacije will use the ALM system to monitor the health of its access, metro, and core fiber-optic networks, including both SDH and WDM infrastructure. ADVA regional partner ITeRATIO has assisted in the ALM deployment.
Launched in 2016, the ALM platform consists of a plug-and-play platform that provides OTDR-like network assessment capabilities over live fiber networks. ADVA positions ALM as a system that can warn operators of potential problems before they occur or help pinpoint fault locations is issues do occur. ADVA says the ALM's open management interfaces enables HEP Telekomunikacije to integrate it with the network operator's operational support system.
"What this deployment gives us is the power to react quickly to any issues. Whether it's monitoring displacement in our underground infrastructure or detecting damage to OPGW aerial fiber, the ADVA ALM enables us to take rapid and effective action," said Davor Rakoš, head of network construction and development, HEP Telekomunikacije. "This simple, compact device offers several key advantages for utility network assurance. It operates without a fan and consumes very little energy. It's also a highly robust solution ready to be installed virtually anywhere. What's more, the ADVA ALM is fully interoperable with our existing network management solution, including our Netcool/OMNIbus supervisory system."
For related articles, visit the Test and Measurement Topic Center.
For more information on test platforms and suppliers, visit the Lightwave Buyer's Guide.