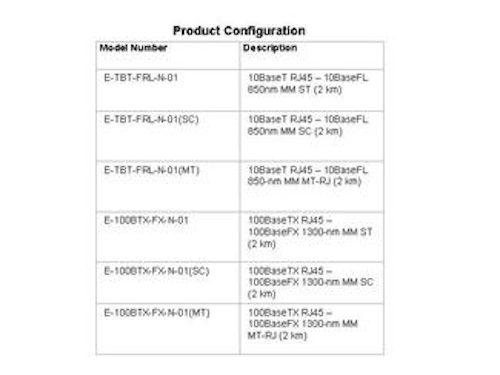 March 23, 2004 FOSE, Washington, DC-- Transition Networks Inc., today announced its new Ethernet and Fast Ethernet copper-to-fiber media converters with a PCI interface. With these latest additions to Transition's stand-alone family of conversion products, media converters can now be placed directly inside a workstation or file server, saving space on the desktop and eliminating the need for an external power supply.
The new Ethernet and Fast Ethernet media converters simply install into any available PCI slot on a computer and connect to the existing copper network interface card via the included category 5 cable. Since the converters only draw power from the PCI slot, no drivers are required, nor is there any CPU utilization. In addition to providing LEDs for easy network monitoring, both products also include many of the extensive features commonly found on Transition's full-featured stand-alone media converters. The Ethernet product includes AutoCross and Link Pass Through, while the Fast Ethernet product includes Auto-Negotiation, AutoCross, Link Pass Through, Far End Fault and Pause.
"These PCI powered converters offer a viable alternative to fiber NICs in fiber-to-the desktop installations," said Bill Schultz, vice president of marketing for Transition Networks. "When upgrading to FTTD, companies now can add a fiber interface to a PC without replacing the existing copper NIC. And, with no drivers to install and support, these converters prove very cost-effective not only during installation, but over the lifetime of the product as well."
Product configuration and availability
Transition's PCI powered media converters are available immediately. Both Ethernet and Fast Ethernet are offered in multimode ST, SC and MT-RJ configurations (see table). Singlemode and single fiber connector options are possible as well.