The easily expandable MT1000A Network Master platform offers a cost-effective upgrade path customized to network conditions, reducing initial test cost. The ease of use and built-in "intelligence" of the MT1000A also makes it easier for use by less-skilled staff members thanks to its simple pass/fail capability. With the MT1000A, service providers can ensure optimum network operation to meet KPIs and reduce customer churn. Its OTN testing capability enables high-bandwidth services to be offered for additional revenue streams.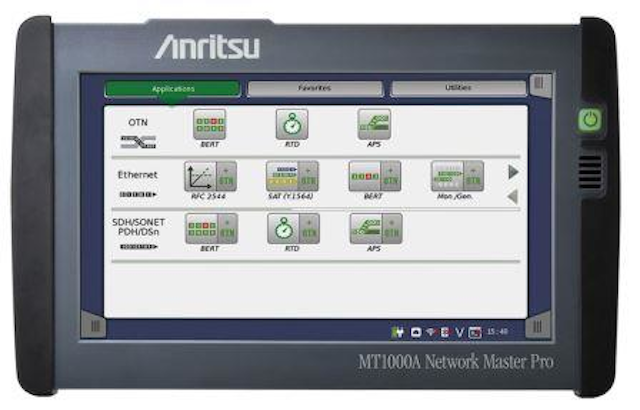 New OTDR modules expand the capability of the MT1000A. Thanks to the module, technicians can verify and document key properties such as overall cable length, loss, and optical return loss (ORL), as well as individual characteristics including splice loss, connector loss, and reflectance. High resolution and dynamic range of up to 46 dB ensure quick and thorough evaluation of single mode or multimode fibers. Connector inspection is simplified with the MT1000A, as all software is pre-installed, including IEC 61300-3-35 four zone analysis. This provides easy PASS/FAIL determination and ensures all technicians are using the same criteria.Judge's comment: "This adds pretty powerful OTDR capabilities. This instrument then tests all the way from Layer 0 to Layer 3, which is pretty good."
Click here to return to the 2016 Lightwave Innovation Review page.