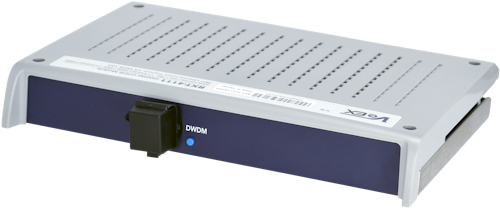 Service providers have found dual-ended DWDM wavelength continuity tests complex and often difficult to perform due to manpower or time constraints. Used in the VeEX RXT-1200 test platform, the RXT-4111 DWDM OTDR Module enables a much simpler and efficient single-ended OTDR test capability to check correct channel routing or provision new services in DWDM networks.
The OTDR features a highly stable, tunable laser. The laser covers all wavelengths from 1563.86 to 1528.77 based on a 50- or 100-GHz channel grid. The laser can also be used as a stable, tunable source to check loss and continuity in DWDM systems employing optical amplifiers.
The module supports a high dynamic range (up to 42 dB) for long haul fibers and testing through DWDM multiplexers/OADMs/de-multiplexers as well. Conversely, it also features built-in launch fiber to characterize OTDR connections and short fiber spans.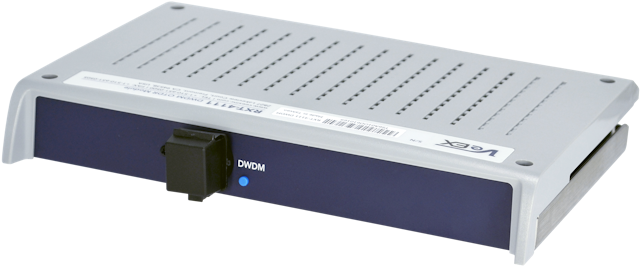 DWDM OTDR traces can be uploaded directly from the RXT platform to VeEx's Fiberizer Cloud via an Internet connection. This simplifies post analysis, data archiving or advanced reporting by back office personnel.
Judge's comment: "It's a good idea to have a tunable source inside an OTDR so signals can pass through DWDM devices"
Click here to return to the 2016 Lightwave Innovation Awards page