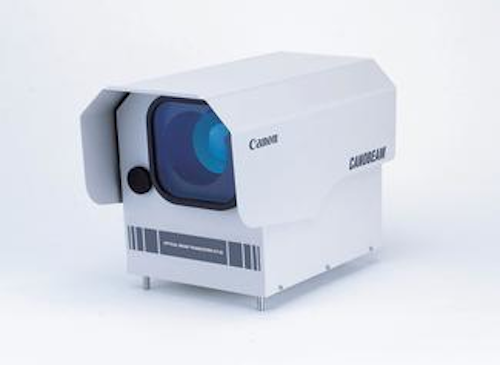 7 august 2003 Lake Success, NY Lightwave -- Atlanta-based law firm Powell, Goldstein, Frazer & Murphy LLP (PGF&M) has selected Free Space Optics (FSO) equipment from Canon USA Inc., subsidiary of Canon Inc., to provide a wireless Gigabit Ethernet connection between the firm's two buildings.
PGF&M recently installed the Canobeam DT-55 optical beam transceiver to provide a dependable high-bandwidth connection.
"Canobeam was the only system that fit the bill," asserts Brad Sidwell, chief technology officer of PGF&M. "We have two sites in Atlanta a block away from each other, and the 100-Mbit/sec connection from our local telecom provider wasn't enough. We wanted a Gigabit, but we felt the price of having that from telecom was too high, while the Canobeam gave us a 10-month ROI [Return on Investment] scenario."
The Canobeam system's ease of use made for an instant upgrade in data rates for the firm's 350 attorneys and 650 total employees. "From a logistical standpoint, things could not be better," confirms Sidwell. "Setup of the Canobeam system literally took five minutes, with one unit in an office window on the 16th floor, and the other in a window on the 11th floor. The Canobeam system took very little time to configure; we immediately switched it over to be our main connection, and we have had no connectivity issues since--even with nasty weather, there have been no problems."
Built exclusively for fibreless transmission of Gigabit Ethernet, the DT-55 optical beam transceiver features Canobeam's Auto-Tracking System and constant footprint function, and a range of 100 to 1,000 m, bringing the highest level of control yet to wireless GbE connectivity, say Canon representatives.
As the only fibreless Gigabit Ethernet system with Auto-Tracking, Canobeam DT-55 optical beam transceiver maintains alignment between units with maximum reliability, even under conditions in which buildings or other platforms sway due to altitude or wind conditions, claims the company. With constant footprint, the DT-55 model adjusts the beam according to the distance it must travel, maintaining beam focus and signal strength fully over its transmission range. Plus, no FCC frequency allocation is ever required. Secure operation comes from Canobeam's "untappable" beam, making signal interception impossible from street level.

Canobeam's versatility and compact design also helped PGF&M plan for the future as well as avoid roof rights issues. "A criterion for our data connection was that we needed something moveable as we relocate, and Canobeam can do that," adds Sidwell. "We also had a restriction from our building standpoint that we couldn't put anything on the roof, so Canobeam's ability to pass through the windows of our sites is key."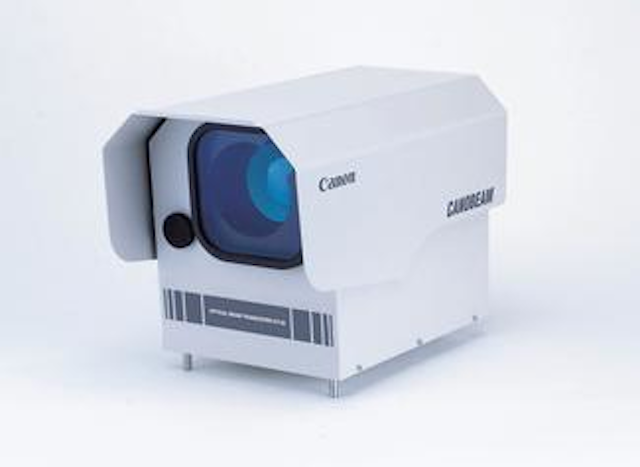 The Canobeam DT-55 adjusts the beam according to the distance it must travel, maintaining beam focus and signal strength fully over its transmission range.