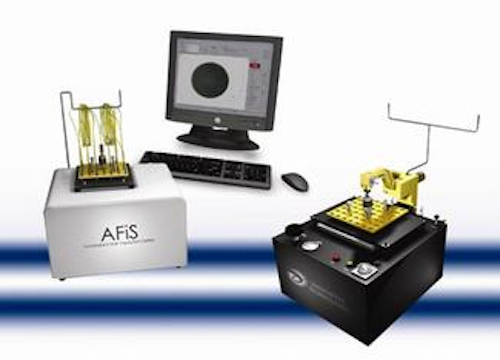 AUGUST 19, 2009 -- AMS Technologies (search Lightwave for AMS Technologies), a distributor of high-tech systems and components based in Germany, and California-based Nanometer Technologies have entered into a distribution agreement entitling AMS Technologies to market and sell Nanometer Technologies' products throughout Europe with the exception of the United Kingdom and Ireland.
Nanometer Technologies' product range includes complete automated fiber inspection stations (AFiS), mass connector polishers, field polishers, ferrule protrusion measurement devices, and fiber-optic remote connector inspection tools.
The Nanometer product range of polishers and inspection systems is designed to meet quality and volume expectations of production facilities for fiber-optic patch cords in the telecom and datacom markets. The additional field equipment is used for service, installation, and maintenance of fiber-optic cables and devices.
A mass connector polisher will be demonstrated at the AMS Technologies booth at ECOC 2009, Vienna, Austria, Sept. 21-23, booth #307.

Visit AMS Technologies