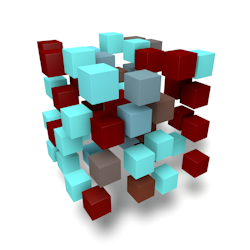 Telefónica Chairman and CEO José María Álvarez-Pallete has unveiled a multi-point restructuring plan for the international service provider that includes spinning out its Latin American operations. The plan also calls for the creation of an infrastructure unit as well as Telefónica Tech, which will concentrate the company's efforts to strengthening its cybersecurity, Internet of Things (IoT) and Big Data, and cloud capabilities.
In a letter to shareholders posted on the Spain-based company's website, Álvarez-Pallete wrote that Telefónica must change to keep pace with emerging requirements and changes in its customer base. "At Telefónica, we have the mission of imagining the company we want to have for the future," he wrote. "It is up to us to design a company for the next 100 years. An ambitious, responsible, and sustainable company, full of opportunities. A company that can face a revolution that provides so many opportunities and raises uncertainties. It is up to us to envision it, design it and build it, as others have done before us. And we have done so. We have envisioned it, we have designed it, and we want to begin building the path towards it."
That path involves five major steps:
Shifting the company's focus to serving customers in Spain, Brazil, the UK, and Germany. "These are large markets, with growth potential, where our scale and leadership allow us to be more ambitious, and where we are going to focus our investments in order to be even more relevant and grow," Álvarez-Pallete explained.
Spin out the company's Latin American operations. "Until a few years ago, our operations in Latin America were the driving force behind the company's growth," wrote Álvarez-Pallete. "However, the particular conditions in these markets have had an impact on the business, reducing its contribution in recent years for various reasons (macro and regulatory environment, greater competitive pressure, insufficient scale or volatility of currencies), and despite the enormous efforts of our local teams." These operations – which include service provision in Argentina, Brazil, Central America, Chile, Colombia, Ecuador, Mexico, Peru, Uruguay, and Venezuela, under such brands as Movistar, O2, and Vivo – will become an autonomous unit with a dedicated team of employees. "With this step, we begin the review of our portfolio of assets in Hispanoamérica, with the dual objective of modulating our exposure to the region, while creating the conditions to maximize its value, both via growth, consolidation, and potential corporate operations," Álvarez-Pallete added.
Create Telefónica Tech, which will integrate the global units currently dedicated to the development and provision of cybersecurity, Internet of Things (IoT) and Big Data, and cloud services, with an eye toward growing revenues from them more quickly. The development of partnerships will be part of the unit's charter.
Create Telefónica Infra to focus the company's infrastructure development capabilities. This unit will use Telefónica's 50.01% stake of Telxius as a foundation and will seek to meet the needs of Telefónica as well as other companies. The new company will focus on the development and monetization of towers, distributed antenna systems, data centers (including edge), greenfield fiber projects, and submarine cables, among other assets.
Increase agility, accelerate execution, and maximize synergies between Telefónica units, a process that Álvarez-Pallete wrote will focus on "eliminating some existing duplications with the structures of the operating businesses and reducing complexity."
"Living in this moment of time is exciting," wrote Álvarez-Pallete in closing. "We find ourselves at a crossroads again and we choose the same path as our predecessors: the path of change. These are profound changes that require courageous decisions. My twenty years in Telefónica and experience in different areas have allowed me to get to know the company and its people very well. I know that the commitment of all those who form part of Telefónica, their passion and the trust they transmit, will allow us to take advantage of the new waves of opportunities and face the challenges with enthusiasm and optimism."
For related articles, visit the Business Topic Center.
For more information on high-speed transmission systems and suppliers, visit the Lightwave Buyer's Guide.
To stay abreast of fiber network deployments, subscribe to Lightwave's Service Providers and Datacom/Data Center newsletters.