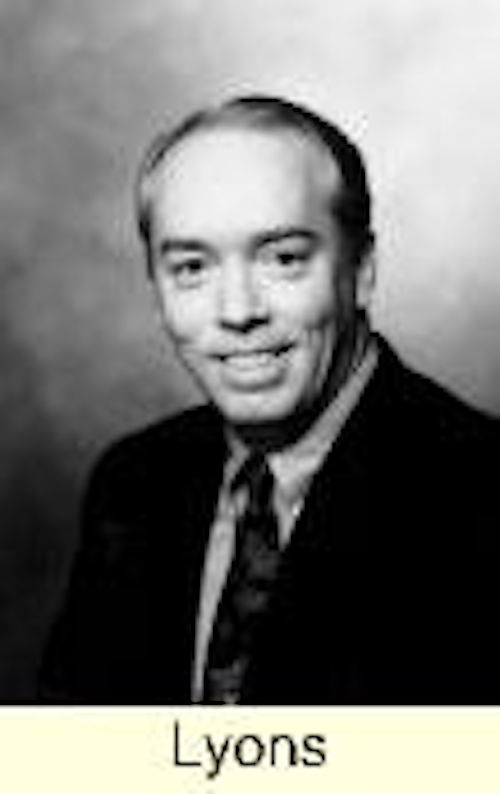 John A. McMaster has been named chief executive of KPNQwest (Denver, CO), the new company formed by KPN, the Dutch telecommunications company, and Qwest Communications International. He was executive vice president of international business at Qwest and had been serving as lead executive for KPNQwest since the venture was announced last November. He joined Qwest after a 20-year career at AT&T, where he most recently served as executive vice president of consumer markets. Also, Afshin Mohebbi has been named president and chief operating officer of Qwest. He has had more than 16 years of industry experience at SBC Communications and British Telecommunications.
Gregory B. Kenny has been elected president and chief operating officer of General Cable Corp. (Highland Heights, KY). Following an acquisition of BICC plc's worldwide energy cables and cable systems businesses, he will be responsible for the worldwide operations of the newly combined company.
Malcolm Barnett has been appointed managing director of Corning Cables (Corning, NY). He formerly served as technology director for BICC Communications, where he worked for 29 years. Previously, Barrett served as business director for the company's telecommunications business.
Mark Bender has been promoted to vice president and chief information officer at Williams Communications (Tulsa, OK), succeeding Patti Schmigle, who was promoted to executive vice president of Williams Communications Solutions. James A. Wootten also takes on additional responsibilities as vice president, alliance management and technology solutions.
Larry Pressler has been appointed director of APA Optics Inc. (Eagan, MN). He is a partner in the O'Connor & Hannan law firm and heads its Telecommunications and Business Group. He represented South Dakota in the U.S. Congress for 22 years. Pressler was the author of the Telecommunications Act of 1996 and chairman of the Commerce, Science and Transportation Committee.
Bryan Keen has joined Telecast Fiber Systems Inc. (Worcester, MA) as senior systems engineer. He will focus on developing fiber-optic systems at group stations, sporting venues, and other facilities that can benefit from the installation of fiber-optic links for daily operations and broadcast events. Keen is a 15-year veteran of network television and holds 10 Emmys for his work at NBC and Reeves Teletape of New York.
William C. Szeto has been named chief technology officer at Monterey Networks (Richardson, TX). He previously served as senior manager at Sprint's Technology Planning and Integration group.
Vincent Wong, president of Gemflex Networks, has been appointed chairman and acting director of the VF-45 Action Group (San Jose, CA). He will oversee the group's member recruitment program and plans for education of OEMs and end users on the benefits of fiber optics in premises networks.
Joe King has been appointed president and chief operations officer at Molex (Lisle, IL). He also becomes a member of the board of directors. Also, Fred Krehbiel, chairman and chief executive is joined by John Krehbiel, Jr., who has been named co-chief executive. Martin Slark has been promoted to executive vice president as head of global functional groups, filling the previous position of Joe King.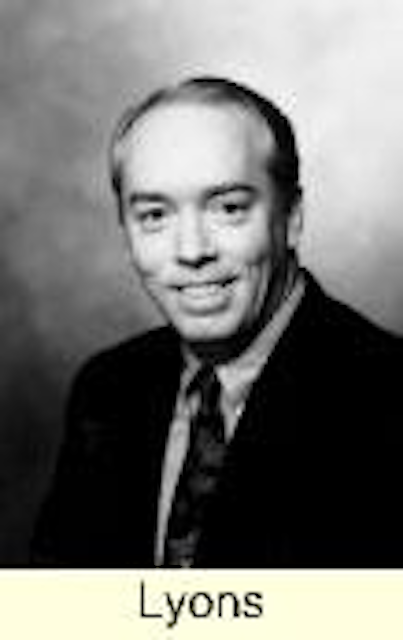 Lyons
Sandy Lyons has been appointed president and CEO of Siecor (Hickory, NC). He succeeds Joseph D. Hicks, who retired following April's board of directors meeting. Since November 1997, Lyons served as executive vice president of operations, responsible for the Cable, Equipment, and Republic Wire and Cable divisions, as well as all company sales. Also, Steiner A. Eberle has been named vice president of customer support services. He joined the company in 1982.
PG Narayanan has been named vice president and chief technology officer at ADC Telecommunications (Minneapolis, MN). He has more than 18 years of experience in telecommunications and data communications. Previously, Narayanan was executive vice president of Osicom.
Kirk Wrigley has joined Qtera Corp. (Boca Raton, FL) as vice president of sales. Formerly, he served as sales vice president at Argon Networks.
John M. Zrno has been named president and chief executive at IXC Communications Inc. (Austin, TX). He is the former president and chief executive at ALC Communications Corp. Benjamin L. Scott, the previous president and chief executive, will continue to serve as chairman of the board.